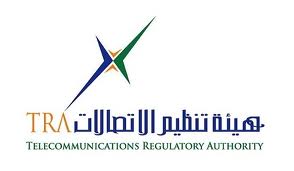 The Telecommunications Regulatory Authority's 2014 IPV6 training courses are currently underway in the TRA offices both in Abu Dhabi and Dubai.
The course is organised in coordination with RIPE NCC, the Regional Internet Registry (RIR) for Europe, the Middle East and parts of Central Asia.
"This training program falls in line with the directives of the UAE Government and the Authority's strategy and continuous endeavors to keep up with the latest international standards and ICT technologies in this area," said H.E. Mohamed Nasser Al Ghanim, Director General, TRA. "We emphasise the importance of these steps in improving services provided to customers as well as contributing to the growth of the telecommunications sector in order to maintain our leading position on the regional and international levels."
The training program focuses on building and developing the technical skills and competencies of government employees in preparation to the imminent transition to the new internet protocol version. The TRA has invited 15 government entities to participate in the course with 2 employees attending from each entity. This initiative comes as part of the TRA's continuous efforts to introduce UAE Government entities to the importance of adopting the latest internet protocol version in their network. The TRA has previously hosted four training courses in 2013 with over 140 UAE Government employees in attendance.