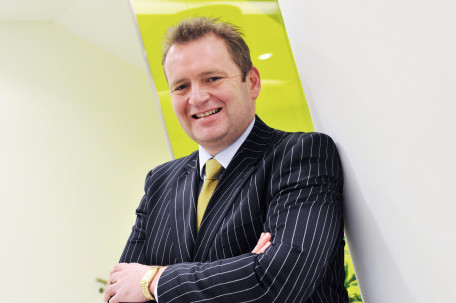 Arbor Networks announced that it has expanded its distribution agreement with WestconGroup, a global distributor of security, unified communication, network infrastructure, and data centre solutions.
The two companies previously had an agreement to carry Arbor's DDoS solutions in Latin America and the Middle East. This expansion further extends Arbor's reach into the European enterprise market.
Arbor is leveraging WestconGroup's incubation programme, a programmatic approach to geographic expansion that enables Arbor to leverage repeatable, efficient, cost-effective and scalable processes.
"Our experience working with WestconGroup in other regions has been fantastic. They know the customers, understand security and value what Arbor can bring to the table in terms of proven, market leading solutions," said Jeremy Nichols, Global Vice President of Channel Sales, Arbor Networks. "Arbor has been pervasively deployed in the European service provider market for more than a decade. Expanding our partnership with WestconGroup, and leveraging the incubation program, will allow us to drive continued growth in the European enterprise security market for network visibility, DDoS protection and advanced threat detection solutions."
"Arbor is primed to accelerate its growth at a time when solution providers and their customers need the ability to research, detect and mitigate network-based threats on a global scale," said Willem JH de Haan, Senior Vice President Central Region and EMEA Security Solutions Practice, WestconGroup. "With joint investment from both companies, the incubation programme provides them with the infrastructure and the support to make that happen."