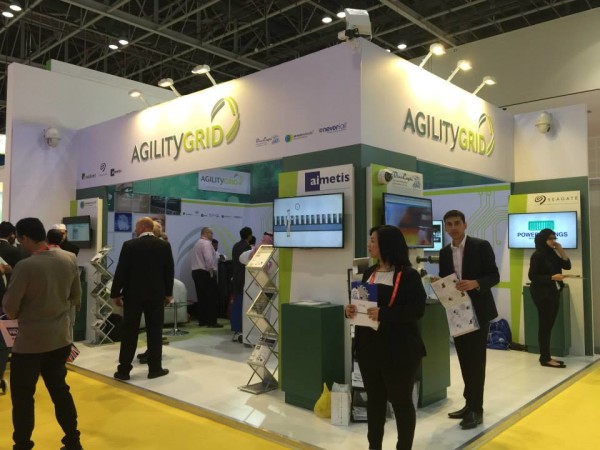 Agility Grid demonstrates its 1200 HD cameras streaming to a single storage controller at Intersec tradeshow, which runs from 17th to 19th January.
The company is offering complete CCTV solutions and particularly showcasing Rasilient products, Agility Grid introduces HD quality CCTV recording and monitoring from over 1200 cameras streaming down to one single Rasilient storage unit. This large-scale CCTV display is highly recommended for Highly Sensitive Environments.
According to Agility Grid this storage GUI showcases the unparalleled read/write in sequentially performance of storage together with its unique, patented monitoring tools that graphically demonstrate NVR server connection, CPU load, cache memory load and queues, recording latency and most importantly, frames lost by the storage in case of overload (Zero Frames Lost). Rasilient provides purpose-built video surveillance storage with cutting-edge patented technologies. It is the only storage that that can show various of its video performance also prides to being the first storage vender in the region to test and qualify for Seagate 8 TB SAS drive.
Costa Boukouvalas, CEO, AgilityGrid said, "CCTV surveillance is of growing importance across a number of industry sectors. It is an absolute necessity to support this requirement with fast, reliable and scalable video storage that provides complete visibility for the user. Our solution is truly one-of-kind in the industry and designed to take CCTV storage solutions to the next level. Our focus is always on how we can improve on what we do and deliver the most innovative solutions to our customers."