Aston Martin Aramco Formula One® Team partners with ServiceNow, ushering in a new era of digital efficiency and innovation. From IT solutions to race day logistics, ServiceNow powers the journey to F1® excellence.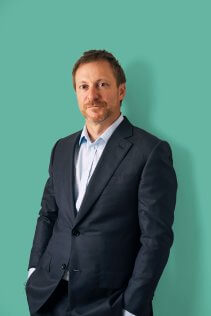 Aston Martin Aramco Formula One® Team (AMF1) has announced ServiceNow (NYSE: NOW) as the team's official Intelligent Platform Partner. As the "team behind the team," ServiceNow will streamline the AMR Technology Campus onto the ServiceNow platform. The team will also reveal ServiceNow branding on its cars from the final North American race of the 2023 season – Las Vegas Grand Prix.
In today's everchanging market landscape, organizations are concentrating their digital investments into strategic platforms that provide fast time to value. With the aspirations of being the most innovative racing organization, the Aston Martin Formula One® Team looks to platform companies that can help them operate and automate at the cutting edge of performance and technology. Through the partnership, ServiceNow will now become the team's intelligent platform for connecting its people, processes, data, and devices.
Aston Martin Formula One® Team builds, tests, and enhances its cars and race day logistics in the recently built state-of-the-art AMR Technology Campus in Silverstone, United Kingdom. ServiceNow will implement its services and technologies across the organisation, driving greater efficiency for its employees.
"The ServiceNow platform helps organisations fundamentally change the way they operate," said Paul Smith, chief commercial officer at ServiceNow. "By combining tools, services, and data on one single platform, Aston Martin Aramco Cognizant Formula One® Team can drive faster decision-making and greater efficiency. We are thrilled to be Aston Martin Formula One® Team's 'team behind the team' as they continue their quest to be one of most technologically innovative sports teams on and off the racetrack."
"We are hugely excited to be welcoming ServiceNow to the team," said Jefferson Slack, managing director, commercial and marketing at Aston Martin Formula One® Team. "We are looking forward to the opportunity to use ServiceNow's IT capabilities and integrate the ServiceNow platform throughout our operations. There are a number of incredible opportunities to showcase the two global brands together as our partnership takes further shape into the 2024 F1® season.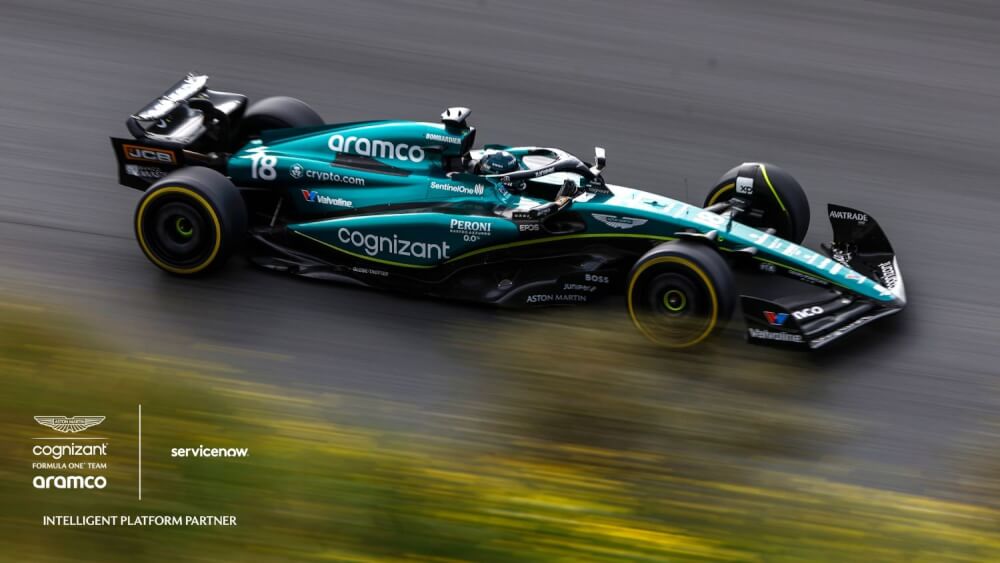 ServiceNow is helping Aston Martin Formula One® Team digitalize and automate their operations on and off the racetrack through the following areas:
Automating Aston Martin Formula One® Team's IT and facilities requests to solve issues quickly and efficiently including health and safety incidents, equipment failures as well as self-service knowledge giving employees more time to focus on building the fastest and most technologically advanced F1® cars possible.
Streamlining employee experiences on a single, connected platform, helping Aston Martin Formula One® Team onboard new employees and providing self-service capabilities to make requests, access information, and ask questions across multiple departments and teams. Employees will also be able to access the platform via a mobile app so they can make requests and report incidents wherever they are working – from the middle of the pit garage or on the factory floor.
Enhancing Aston Martin Formula One® Team's reporting and dashboard capabilities through ServiceNow's visual data insights that will help drive faster decision-making processes through identification of trends and prioritising support initiatives to maximise efficiencies in investment, helping ensure the team meets the sport's regulatory requirements such as, accurate cost cap reporting.
"ServiceNow's understanding and ability to refine processes and integrate systems across the whole business will give us an invaluable advantage as we work to refine our new Technology Campus into a race- and – ultimately – championship-winning operation," said Clare Lansley, chief information officer at Aston Martin Formula One® Team. "By helping us improve our productivity, our partnership will enable us to optimise our workplace and processes."