ServiceNow has launched ServiceNow.org, dedicated to digitally transforming non-profit organisations by leveraging technology to enhance efficiency, effectiveness, and resource allocation for maximum impact.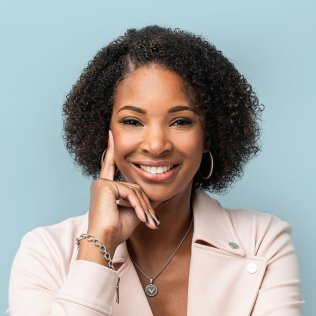 ServiceNow.org brings the power of the Now Platform® to non-profits to streamline operations, improve experiences, and better manage resources to further their missions.
The launch of ServiceNow.org comes at an important moment for the non-profit sector. Amid an uncertain macro environment, 54% of non-profits are pursuing operational efficiencies to help protect their organizations and sustain their missions, according to advisory firm BDO. With non-profits consistently called on to do more with less, digital transformation has become a mission-critical requirement. The right technology can not only improve efficiency and effectiveness but also counter a dynamic operating environment to ensure resources are used where they are needed the most.
"ServiceNow.org is new in name, but not in practice; it continues the mission-critical work we already have underway for non-profits around the world and builds on our purpose to make the world work better for everyone," said Vanessa Smith, president of ServiceNow.org. "All types of organizations deserve the opportunity to put technology to use to help solve their greatest challenges. Through ServiceNow.org, we're helping non-profits use technology to drive greater impact for their employees, volunteers, supporters, communities, and the people who depend on them."
While many non-profit organizations already use the Now Platform, ServiceNow.org is a dedicated initiative committed to helping non-profits support disaster deployment, refugee resettlement, volunteer and member management, research trials, and so much more—quickly and efficiently. By connecting their entire organization with the Now Platform, ServiceNow.org empowers non-profits to modernize operations and optimize productivity, cost, and resilience.
For example, in partnership with British Telecom (BT), United Nations International Computing Centre (UNICC), and Thirdera (formerly SilverStorm Solutions), ServiceNow built a regional call center for the United Nations Refugee Agency (UNHCR) to quickly help displaced Ukrainians throughout Europe. ServiceNow's customer service management system captures calls and helps to process the call flow data more accurately, to provide refugees with faster assistance.
Just like in the for-profit space, there's a widespread need across non-profit organizations to automate manual work processes to solve some of the most complex world challenges. By connecting the entire organization on a simple, cross-enterprise technology platform, non-profit organizations can drive specific business-related outcomes that streamline their work, improve operations and experiences, and ensure resources are applied where they are needed most.
Whether non-profits need increased efficiency and productivity, cost take-out, or even operational innovation, ServiceNow.org can help with technology experience, employee experience, customer experience, and even low-code app development that put data to work with more transparency and actionable insights, retain and motivate employees and volunteers, and keeps organizations secure and resilient.
Through its environmental, social, and governance (ESG) program, ServiceNow also offers non-profits in-kind partnership to further their missions. Beneficiaries include Ndlovu Care Group, a non-profit focused on improving healthcare, youth development, water supply, and infrastructure in Northeastern South Africa. ServiceNow and partners FlyForm and Mediro helped create an app for Ndlovu's Nutritional Unit program that monitors, evaluates, and manages health projects.