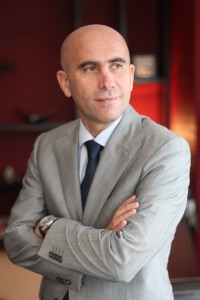 Avaya has named Nidal Abou-Ltaif as President for the recently formed Global Growth Markets (GGM) sales theatre, which encompasses Middle East, Africa, Turkey, India, Russia, CIS, and Greater China.
Abou-Ltaif previously led the Middle East, Africa and Turkey region for Avaya. Under his leadership, Avaya had received multiple awards and acclaim especially in the Middle East, being named Enterprise Communications Vendor of the Year for four consecutive years by Network World Middle East, Vendor of the Year 2012 & 2013 by 10,000+ channel voters courtesy of Reseller Middle East.
During his decade-long tenure at Avaya, Abou-Ltaif has achieved double-digit growth year-over-year, increased presence from two regional offices to 15 in Middle East and Africa, and grown the regional channel community to more than 1,000 partners. Prior to joining Avaya, he held various sales leadership roles with AT&T and NCR Corporation, his last role being Area Director for the Middle East, East Europe, Russia, Turkey and Africa.
Abou-Ltaif succeeds Michael Bayer who is leaving the company to pursue other interests.
"We've been on a path to drive Avaya's growth and revenue," said Pierre-Paul Allard, Senior Vice President of Worldwide Sales and President, Global Field Operations. "To support those goals, we created the GGM theatre to better serve our customers and provide them with faster access to executive members. Nidal has established Avaya as one of the top 10 most powerful IT enterprises in the Middle East and, under his leadership, I am confident that we will achieve our ambitions in GGM."