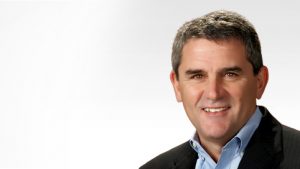 Avaya Holdings Corp has announced the new board of directors selected to serve the firm as it emerges from the Chapter 11 Bankruptcy Protection as a public company.
Subject to confirmation and consummation of the firm's Second Amended Plan of Reorganisation, the post-emergence board of directors will consist of the following directors: Jim Chirico, Avaya's current president and CEO; Ronald A. Rittenmeyer, executive chairman and CEO of Tenet Healthcare; Stephan Scholl, president at Infor; Susan L. Spradley, partner in the Tap Growth Group; Stanley J. Sutula III, EVP and CFO, Pitney Bowes; Scott D. Vogel, managing member, Vogel Partners; William D. Watkins was most recently chairman and CEO of privately held energy storage solutions company Imergy Power Systems.
"These highly accomplished executives of our new board of directors have knowledge and experience highly relevant to the markets in which we compete," said Chirico. "In addition, their strong and diverse mix of business skills and industry insights will help position Avaya for long-term success as a public company and grow shareholder value. I look forward to drawing on their expertise upon emergence."
The current board of directors is expected to remain in place until the new board assumes its responsibilities upon emergence from chapter 11, according to the unified communications vendor. A hearing to consider confirmation of Avaya's Second Amended Plan by the U.S. Bankruptcy Court for the Southern District of New York is scheduled to commence on November 28, 2017, said the firm.