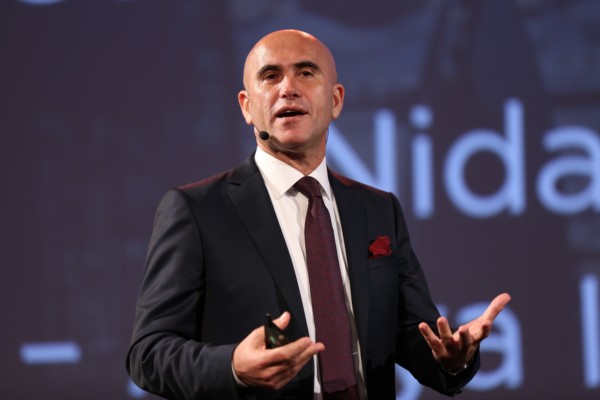 Avaya has announced that it has successfully completed its debt restructuring and emerged from Chapter 11.   
Executives from Avaya International celebrated the announcement with key channel partners from the UAE and Oman at an Avaya Edge World Tour event hosted today in Dubai.
Nidal Abou-Ltaif, president, Avaya International, thanked the partners for their commitment and support during the Chapter 11 process.
"This is the beginning of an important new chapter for Avaya," said Jim Chirico, Avaya's president and CEO. "In less than a year since the commencement of our Chapter 11 restructuring, Avaya has emerged as a publicly traded company with a significantly strengthened balance sheet. Overall, we reduced our prior debt load by approximately $3 billion, and we exit today with more than $300 million in cash on our balance sheet.  The reduction of our debt and certain other long-term obligations will also improve annual cash flow by approximately $300 million compared to fiscal 2016.
"We have the flexibility we need to invest in the large and growing contact centre and unified communications markets as we complete our transformation to a software, services and cloud solutions provider. With a new board and leadership team firmly in place, Avaya is now well-positioned to execute on its growth plan and deliver the returns and value expected by our stakeholders."
During the Dubai leg of the Avaya Edge World Tour, company executives are exploring how Avaya and its ecosystem of partners are creating solutions through emerging technologies such as artificial intelligence, analytics, blockchain and the Internet of Things.
The event is also outlining Avaya's roadmap for 2018 in delivering customer experience solutions for industries such as financial services, healthcare, hospitality, retail, and government.
Avaya is taking the steps necessary to list on the New York Stock Exchange. The company expects to have approximately 110 million shares outstanding upon emergence.
Centerview Partners LLC and Zolfo Cooper LLC are Avaya's financial and restructuring advisors and Kirkland & Ellis LLP is the company's restructuring counsel.