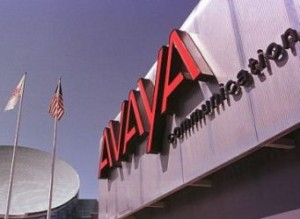 Avaya yesterday announced the signing of a five-year partnership to enhance Bharti Airtel Limited's customer capabilities across its operations.
Avaya will provide contact centre technology and managed services designed to increase the performance, reduce the costs and accelerate the transformation of Airtel's communications environment.
"At Bharti Airtel, the customer is at the core of everything we do. We constantly innovate and partner with the best to offer our customers a world-class service experience at every touch point," said Dr. Jai Menon, group CIO and director of global innovation and IT at Airtel.
"Our partnership with Avaya is in line with the rapid evolution into the data world, and will provide superior customer service experience and extends from traditional voice based to video and social media interactions. Additionally, Avaya Communications Outsourcing Solutions will enhance our service capabilities, and help us deliver superior customer experiences across our operations," Dr. Menon added.
Under the terms of the agreement, Avaya will provide a tailored contact centre outsourcing environment that includes completely customised application support, billing, reporting and service level agreements with remediation.
In addition, Avaya will be transforming Airtel's environment to the latest contact centre technology, which will help Airtel provide a consistent, high-quality customer experience across its markets.
"Bharti Airtel is a leading integrated telecommunications company and one of India's largest and most respected business groups," said Michael Bayer, EMEA president at Avaya.
"Avaya has a long history of supporting Airtel's customer experience focus, and this partnership ensures we can continue to collaborate effectively together for the benefit of the company's customers across multiple geographies. With a custom-built solution for each client, Avaya Communications Outsourcing Solutions can help forward-thinking companies like Airtel to get the most out of their communications infrastructure investments," he added.
By using Avaya for this complete end-to-end solution, Airtel can move from a capital-intensive model to a utility-based model across its network with 'a pay as per usage' agreement.