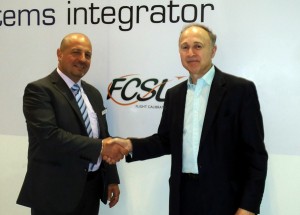 Bayanat Airports Engineering & Supplies (BAES), a UAE-based airports systems integrator, this week announced that it has signed a strategic partnership agreement with Flight Calibration Services Ltd. (FCSL) to be its representative for the UAE market.
As part of the agreement, BAES said that its range of value-added services will widen across the country with the deployment of FCSL's solutions for flight commissioning and calibration.
"FCSL is a leading global flight calibration and inspection service provider and a flight inspection system (FIS) manufacturer. The company's continued investment in aircraft, flight inspection equipment and personnel has helped them offer the best systems and customer services. We are happy to sign this partnership agreement with FCSL to be their representative for UAE following their recent mobilisation in Fujairah, Qatar and North Africa," said Alan Bourjeily, General Manager, BAES.
FCSL provides cost-effective flight calibration, inspection, validation and checking for the full range of aircraft radio navigation aids, including instrument landing systems (ILS) to Cat III and primary or secondary radar systems with minimum disruptions to airfield and aircraft operations.
Commenting on the partnership, David Bartlett, Director, FCSL added, "BAES is a reputed specialist in aviation technologies in the region with in-depth market knowledge and over 10 years of experience. Hence we felt it was right to take our business with them to the next level by appointing them as our representatives in the UAE. Our team will work closely with the BAES to ensure utmost quality to the local airport and aviation authorities."