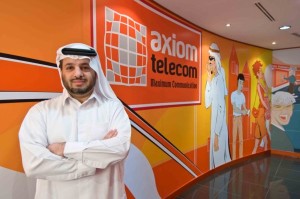 In an effort to broaden the reach of its smartphone and tablet accessories, Belkin has entered into a retail partnership with Axiom Telecom.
The partnership will mean that Belkin accessories will be available in Axiom stores throughout the UAE. The partnership is effectively immediately, according to a statement from Belkin.
The vendor added that its products would also be made available through Axiom's independent retailer network channel, which includes both resellers and dealers.
Andrew Pepperell, Sales Manager, Belkin MEA, said that the partnership was signed in the midst of attempts to diversify the vendor's go-to-market strategy.
"The sheer number of stores, their customer profile, the product mix and breadth of value-added services means that Axiom Telecom is a great fit with the Belkin portfolio," he said.
"With regards to the overall distribution strategy for Belkin in the UAE, the company has looked to diversify its go-to-market strategy and develop relationships with partners who we see as integral to future Belkin business within the region."
Belkin's statement added that the vendor was currently working with Axiom to develop a number of joint initiatives, which it hopes will add more clout to the partnership.
According to Axiom's CEO, Faisal Al Bannai, the partnership should help Belkin realise its large-scale regional ambitions.
"Belkin has significant ambitions across the Middle East, and Axiom Telecom is proud to play a part in their ongoing success," he said.
"By providing a world-class retail experience – from product demonstration and display to post-sales support – we are confident that Belkin will be able to connect with its largest audience yet in the UAE."