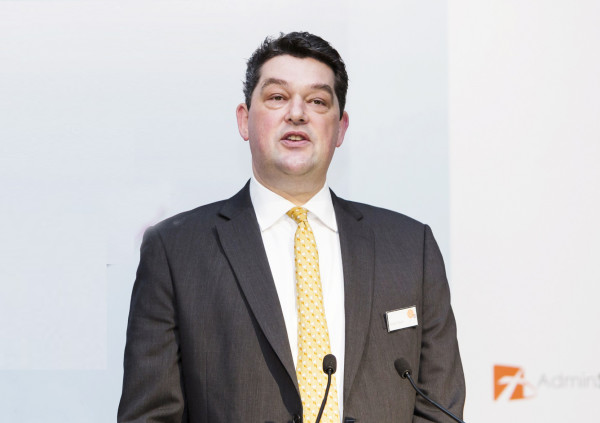 Bett has announced its inaugural Middle East Leadership Forum and Expo in Abu Dhabi. Taking place on 6th to 7th April 2016 at the Intercontinental Hotel Abu Dhabi.
The event will be hosted under a strategic partnership with the Abu Dhabi Education Council (ADEC) and will discuss the transformation of education in the Middle East, while promoting the discovery of technology and knowledge to enhance lifelong learning across the regional academic landscape.
According to Bett, the Leadership Forum will feature keynote addresses, discussions, and debates on the key opportunities for the region's education systems across K-12, higher education and vocational education and training, to include topics touching all areas of professional development; STEM+, EdTech, as well as language and regional culture. These plenary sessions will be followed by three simultaneously-running streams in the afternoon, to facilitate in-depth conversations across a range of topics and industries, including cyber safety, Special Educational Needs (SEN), vocational education, language learning and 21st century skills.
Meanwhile, the Bett Middle East Expo will showcase the latest solutions in education technology alongside CPD accredited workshops for educators.
The Bett Middle East Leadership Forum will witness the region's most senior education leaders and global speakers, including the Ministry of Education – UAE, Ministry of Education – Oman, Ministry of Education – Bahrain, Abu Dhabi Education Council -UAE, Queen Rania Teacher Academy, Microsoft, GEMS and UNESCO. In addition, key strategic partners and supporters of the event include: The Mohammed Bin Rashid Smart Learning Program (MBRSLP); The Association of British Schools in the Middle East (BSME) and The Knowledge and Human Development Authority (KHDA). Microsoft will continue its long-standing commitment to Bett as a worldwide partner, with other co-sponsors including Lenovo.
H.E. Dr. Ali Rashid Al Noaimi, Director General, Abu Dhabi Education Council, said, "In light of the ambitious development plans and long-term strategies adopted by the Council with the aim of driving the 21st century education system, and in line with our efforts towards equipping students with rich, innovation-based learning experiences, especially in science and entrepreneurship, we take the pride in hosting this significant event here in Abu Dhabi.
"Abu Dhabi Education Council is committed to developing and establishing partnerships with various stakeholders and experts in the education field. We look forward to providing inspiring insights from world class educators and speakers on emerging technologies and latest practices in education technology," he added.
Gordon Payne, Divisional Director, Bett Middle East, i2i Events, said, "We are proud to partner with the Abu Dhabi Education Council to bring our leading global education technology event series to the UAE.  Abu Dhabi is fast transforming into a hub for educational excellence inspired by its Vision 2030 and pioneering leadership. Bett Middle East Leadership Forum and Expo will be an exceptional gathering of global and regional educational experts, decision and policy-makers and will be a must attend annual event for senior education leaders."
In 2016, Bett Middle East expects to host approximately 1000 education leaders from more than 15 countries, over 80 international speakers, 600 policy- and decision-making delegates and 400+ practitioners alongside the most prominent players in the education technology industry.