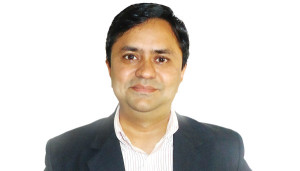 Bit9, a provider in advanced threat protection for endpoints and servers has recently announced the appointment of Mohammad Aquib Aftab as Regional Director for the Middle East, Turkey and Africa. Aftab will be responsible for establishing the Bit9 brand in the region as the right choice for enterprise endpoint and server security, according to the company. He will also be developing the company's channel by building long-term, sustainable business relationships with the region's top partners.
Aftab comes with more than 12 years of experience in IT sales, including the last five years in Value Added Distribution, where he was responsible for establishing and promoting new security products in the Middle East, as well as, developing strong relationships with channel partners. He has also previously won deals in a large number of enterprise customer accounts in the telecommunications and government sectors, which will enable rapid build-out for Bit9's client portfolio, the company states.
"I am very excited to be working with the Bit9 team and am eagerly looking forward to connecting with business partners and enterprise customers in the region," said Aquib Aftab, Regional Director, Bit9 Inc. "Companies in the Middle East and Turkey like those around the world find themselves under ongoing relentless cyber threats. Ever evolving security threats within the two regions necessitate a new way of approaching security. Enterprises know that they can no longer rely on old-world security technologies such as antivirus in today's new, disruptive security landscape. With a next-generation approach to endpoint and server security, and robust partnerships with network security leaders, including Fire Eye and Palo Alto Networks, Bit9 is uniquely positioned to help companies enhance their security posture," he added.
"Having worked in security distribution and being skilled in managing tier-one partners, Aftab brings with him the right mix of skills and experience we need to build our business in the Middle East and Turkey. The region faces a complex and interlinking set of security challenges and as such there is a real market opportunity for some fresh thinking when it comes to tackling the very real and present security threats that companies have to deal with on a daily basis. We believe that Bit9 is uniquely placed to help companies in the region protect their most prized corporate assets and ensure that they aren't stolen from under their nose. Aftab is a very welcome addition to the team and we're looking forward to continuing to grow our business in these strategically important territories," said Tony Shadrake, Regional Director, EMEA, Bit9 Inc.
Nidal Othman, Managing Director, StarLink, "Aftab's enthusiasm and dedication will enable him to effectively execute Bit9's strategy in the region, and his extensive regional experience will contribute immensely to the growth and profitability of Bit9 in the region. As a 'true' Value-Added-Distributor for Bit9, and a trusted security advisor with on-the-ground presence across the region that Aftab covers, we look forward to working closely with him to rapidly increase Bit9's market coverage and channel partner breadth."