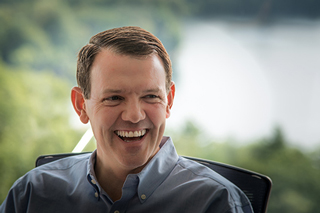 Bit9 + Carbon Black announced its official re-branding to Carbon Black. According to the company, while the name has changed, no changes will be made to the company's strategy, product portfolio, technology direction and investments, and its commitment to its 2,000 worldwide customers and hundreds of partners.
"Two years ago when Bit9 merged with Carbon Black, we combined our names to send a message to the market," said Patrick Morley, CEO, Carbon Black. "We wanted to emphasise that Bit9, well known for its superior endpoint threat prevention, was joining with an emerging leader in endpoint threat detection and response. The combined name was always meant to be temporary until we achieved leadership in Next-Generation Endpoint Security. Having reached that goal it's time to simplify our brand."
The company recently hired a market research firm to measure how buyers ranked 40 different attributes for the company's brands and those of nine leading companies in the endpoint security market. Carbon Black ranked number one in more of the top-20 attributes than any other brand.
"The research proved that Carbon Black has tremendous brand equity and resonance in the market, and that's why it's the right choice for our company's future," said Morley.
The company also is changing the names of its products to reflect the Carbon Black brand:
The Bit9 Security Platform is now Carbon Black Enterprise Protection.
The Carbon Black product is now Carbon Black Enterprise Response.
The Threat Intelligence Cloud is now Carbon Black Threat Intel.
The company's sales and marketing materials now reflect the new product names. The changes will be fully integrated into the products at their respective next major updates in 2016.
"Other than the new names, there are no changes to the technology, the release schedule, the strategic plan, or anything else related to our products," Morley said. "And I want to emphasise that while we are no longer using the Bit9 name, we absolutely will continue to invest in and evolve the industry's most widely-deployed application control and whitelisting solution. The Bit9 Security Platform is the core endpoint protection solution for some of the world's largest brands, and our commitment to it—now Carbon Black Enterprise Protection—remains as strong and unwavering as ever."