Brocade has recently announced the launch of Brocade SLX 9850, an open and extensible data centre routing solution featuring pervasive network visibility and DevOps-style automation.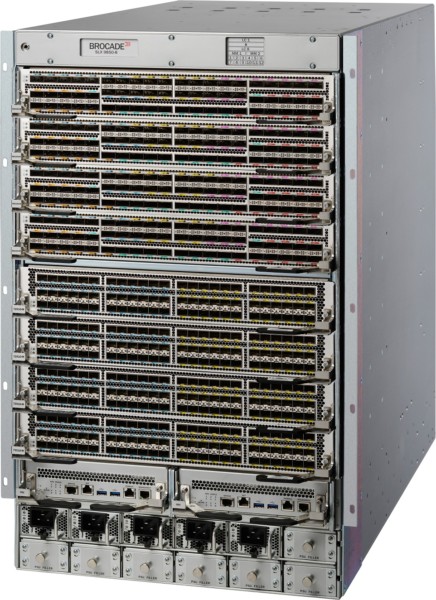 According to the company, the router is designed to deliver the cost-effective density, scale, and performance needed to address the ongoing explosion of network bandwidth, devices and services today and in the future. This flexible platform powered by the Brocade SLX- OS provides carrier-class advanced features leveraging proven Brocade routing technology that is used in data centres, service providers, and enterprise networks today.
The extensible architecture of the SLX 9850, according to Brocade, is designed for investment protection to readily support future needs for greater bandwidth, scale and forwarding capabilities. Additionally, the company highlighted that the SLX 9850 helps address the increasing agility and analytics needs of digital businesses with network automation and network visibility innovation supported through the Brocade Workflow Composer and the Brocade SLX Insight Architecture.
"Customers tell us that they need networking solutions that not only address their immediate requirements, but that will sustain the next several generations of port speeds and densities, while delivering advanced capabilities to help deeply analyse network traffic as well as automate network operations," said Jason Nolet, senior vice president, Switching, Routing and Analytics Products Group, Brocade. "The Brocade SLX 9850 routing solution was designed to address these needs with an innovative, extensible architecture providing organisations with maximum platform longevity, combined with advancements to deliver unparalleled network visibility and automation."
The SLX 9850 has a non-blocking switching capacity of up to 230 Tbps. An advanced distributed hardware architecture with fine-grained QoS support enables full- duplex, high-speed performance for any mix of IPv4, IPv6, and MPLS services.
The device runs the SLX-OS, a virtualised Linux-based operating system that delivers process- level resiliency and fault isolation. It also includes the SLX Insight Architecture delivered through the SLX-OS and SLX 9850 hardware.
The Brocade SLX 9850 routing solution, which includes the Brocade SLX Insight Architecture, will be generally available in the fourth quarter of 2016. Brocade Workflow Composer is generally available today at an annual subscription price of $25,000 per data centre or admin console.