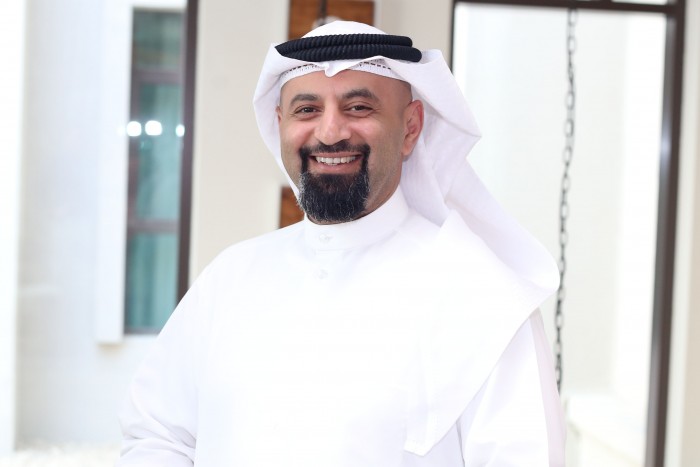 The newly appointed head of digital strategy for the Central Bank of Kuwait has said that the organisation is set to make considerable investments in big data and analytics systems as well as "overhauling" the way it uses technology.
Tariq Al Usaimi, formerly chief digital officer of National Bank of Kuwait and chief information officer for Kuwait Credit Bank, has been appointed to bring in widespread change that will boost the operational efficiency of the country's financial institutions.
Al Usaimi has been in the job since July, and is relishing the opportunity to transform the Central Bank's approach to technology, and the way that the country's financial institutions are powered by IT systems.
Al Usaimi's main task in the new role is formulating a strategy to digitalise the Central Bank. "It's no longer feasible to do things manually at the Central Bank, to conduct evaluations in that way," he said. "Systems need to be smart enough to cope with the digital age."
Al Usaimi said a strategy has now been developed to "automate and overhaul" the Central Bank of Kuwait over the next three years.
"It will be a drastic change," he said. "Investing in human capital is a number one priority. Having a figure in charge of digital strategy is a must in order to deliver change; it's no longer a nice-to-have position. Every entity must have a CDO. It's happening across the board in GCC countries. There now specific positions and departments for data, Fintech. You can no longer rely solely on previous organisational structures. Specialist departments must be created for this transformation or we will end up sticking with old skills and tactics."
Al Usaimi went on to add that artificial intelligence and Blockchain will be "key pillars" in the Central Bank's future. "There will be a huge investment from us in AI," he said. "In terms of Blockchain, there will be some applications and processes that will have use cases for it.
"We'll also be making a huge investment in analytics and big data. We need to analyse data thoroughly in order to make the right decisions. It's the only way to have the best possible supervision of Kuwaiti financial institutions.
"The governor of the Central Bank is very technically savvy and is determined to support initiatives and make sure they are pushed forward."
Al Usaimi added that there are now about 60 Fintech firms in the country, 52 of them specialising in bill collection, while there are also five e-wallet specialists.
"We need to accommodate the new influx of Fintech in the country, and how we can automate the supervision of the country's financial institutions," he said. "Kuwait has seen a recent Fintech phenomenon; it's exploding."