ICT services provider Anittel has reported a $7.3 million net loss for the year as it adapts its business model to take advantage of the Cloud. 
The weak results have been impacted by a significant fall in hardware and software revenues of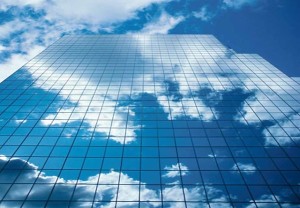 $6.4 million (21 percent) to $23.7 million.
Overall revenues fell to $50.9 million from 56.6 million in 2012. The loss was a small improvement on the $7.7 million loss announced the previous year and included a $5 million goodwill impairment charge taken against the IT services business.
The announcement also pointed to a significant investment in the Tasmanian Government telephony project and the restructuring of the IT services business to a local delivery model as significant impacts.
However the company posted strong growth in Cloud based revenues of 16 per cent and indicated there was a positive outlook for underlying profitability from FY14 in the report.
"The company is of the view that it has adapted its business model sufficiently to take advantage of the market shift to cloud based services." The report stated.
"Further, we are of the view that significant opportunity will follow our investment around the Cisco hosted collaboration services technology, currently being rolled out to the Tasmanian Government.
"Anittel will be the first company to deploy this world leading technology at scale in Australia."
Telsyte senior analyst Rodney Gedda said it was not an easy shift from "shipping tin" to providing services, including Cloud on an annuity basis.
"Perhaps that's what's getting the better of them at this time," he said. "The shift can be very disruptive and can catch a lot of businesses off guard and I think it's something that all resellers and channel partners need to be aware of."
Originally published on ARN. Reprinted with permission from IDG.net. Story copyright 2023 International Data Group. All rights reserved.