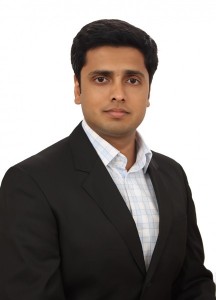 Comguard this week launched an array of new security solutions from gateprotect for the Middle Eastern market.
Included in the new portfolio is the gateprotect Secure Web Gateway (SWG), a network security solution integrated with the open-source CMS WebGUI. The solution provides an extra layer of security in enterprise networks, and enables quick responses to threats, Comguard said.
Comguard is targeting the enterprise market with this solution, given the security concerns that have arisen from working on cloud, web-based applications and social media. The SWG focuses on defending against malware, and can be integrated with several technologies that identify and curb unwarranted data traffic. It also allows organisations to effectively monitor social media.
SWG integrates WebGUI and features a multi-admin concept that can address the quickly advancing 2.0 threats. WebGUI's graphic concept saves time and eliminates errors, Comguard said, adding that the solution relieves the firewall within complex networks, ensuring increased performance. Support for Internet Protocol version 4 (IPv4) and IPv6 is also provided.
"We are glad to introduce new-generation security solutions refined by German engineering to provide our partners and their customers with maximum-level protection against any IT security threat and breach," said Amarjot Dhanjal, Senior Business Development Manager, Comguard.
"gateproject's new line of security solutions addresses the manifold and steadily evolving threats that enterprises face today in the region."
In the same statement, Comguard also announced the availability of gateproject's next-generation firewalls in the region. The new firewalls consist of the GPZ 1000, the GPZ 2500 and the GPZ 5000, all of which provide companies with user-friendly solutions with redundant components for maximum security, Comguard said.
With the new firewalls, a special RAID system assures high failure safety, and the flexibly designed front end can be freely configured to meet each customer's needs, thanks to exchangeable network cards. All models are equipped with VLAN and Application Control, Comguard added.
"These are our latest innovations, which were recently showcased at CeBit 2013 in Hanover, Germany," said Sudarshan S. Avandhany, Sales Director, MENA, gateprotect. "We are sure that with our new range of security solutions, we will be able to serve the interest of enterprises in the region. These solutions will also broaden the avenues for our channel partners to enhance their revenues and margins."
The new range of gateproduct solutions will be available through Comguard in the UAE, Qatar, Oman, Saudi Arabia, Lebanon and Egypt, among other Middle Eastern countries, Comguard said.