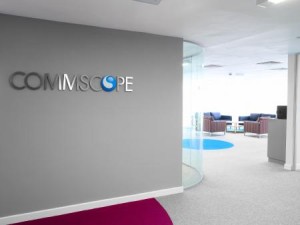 CommScope has acquired Redwood Systems, which specialises in LED lighting solutions and integrated sensor networks for data centres and buildings, in a bid to deal with growing demands for full-scale intelligent infrastructure solutions.
The terms of the acquisition are not being disclosed. CommScope funded the acquisition from cash on hand and funds available under its revolving credit facility.
Redwood Systems, a privately-held lighting performance solutions provider with offices in the US and UK, is a leader in light emitting diode, or LED, technology solutions that help facilitate lower cost and higher-performing workplaces.
Redwood developed what is believed to be the world's first smart building platform that powers and controls lights with a high-density sensor grid. This platform provides energy savings that typically average 75 percent improvement over traditional fluorescent lighting systems for office buildings and 90 percent improvement for data centres, with granular monitoring of space utilisation, temperature and power consumption. This award-winning approach uses patented networking technology and low-voltage direct current, or DC, architecture for low cost, highly reliable and scalable installation.
The acquisition is intended to strengthen CommScope's position in intelligent building infrastructure solutions, enabling the company to provide one of the industry's most comprehensive and automated infrastructure management platforms. With upcoming enhancements to optimise its operation over twisted pair cabling, the Redwood Systems platform can be deployed over CommScope's readily available standardised structured cabling infrastructure. This can help CommScope's data centre and intelligent building customers maximise their investment in cabling infrastructure and move towards more integrated IT and building systems, thus reducing installation costs and ongoing operational expenses.
"By adding Redwood's innovative solutions, we expect to better meet our customers' desire for improved energy efficiency and provide a cost-effective platform for enabling truly intelligent buildings," said Kevin St. Cyr, Senior Vice President, Enterprise Solutions, CommScope. "Tremendous insight on building usage can be obtained from analysing the centrally stored data from the sensor network enabling additional efficiency improvements and enhanced capabilities well beyond efficient lighting."
Integrating with CommScope will provide Redwood Systems customers with infrastructure management software and cabling solutions to help meet their unique needs in implementing efficient asset management solutions.
"Redwood Systems brings a legacy of pioneering systems and offerings that make commercial facilities more intelligent and efficient," said Dave Leonard, chief executive officer, Redwood Systems. "We share in the values, such as innovation, held by the people at CommScope and feel it is the best fit for us to leverage their global capabilities as a leader of intelligent infrastructure solutions."
Redwood Systems is recognised as a Chartered Institution of Building Services Engineers (CIBSE) Building Performance 2013 award winner. Its selection as the top solution in the Energy-Using Product category underscores Redwood's unique approach to delivering improved building performance and reducing energy consumption through lighting.
Benefits of LED Technology
LED technology has been around for multiple decades and is used for communications on enterprise local area networks over multimode fibre. The LED efficiency of converting electricity into light has advanced tremendously in the last decade to the point that it has become of interest for general lighting applications. In addition to improved energy efficiency, LED lights also last longer, thus decreasing operating costs relative to other lighting technologies. Pricing for LED lights continues to drop as the market matures, with expectations that the vast majority of general lighting will be LED technology by the end of the decade.
In addition to energy savings, the Redwood Systems smart building platform monitors energy usage, room occupancy, motion detection, temperature and environmentals, giving a much clearer view of how building space is being utilised. This data is stored and available for graphical review, detailed analysis, or use by building management systems. The Redwood platform also uses sophisticated techniques such as "follow-me lighting" and daylight harvesting to further reduce energy consumption.