compareit4me.com has raised $3.5 million from its existing investors, including STC Ventures, Wamda Capital, Dubai Silicon Oasis Authority and Saned Partners, in its latest phase of funding.
The money raised is part of an initial closing ahead of a larger, Series B round of funding to be concluded in the coming months.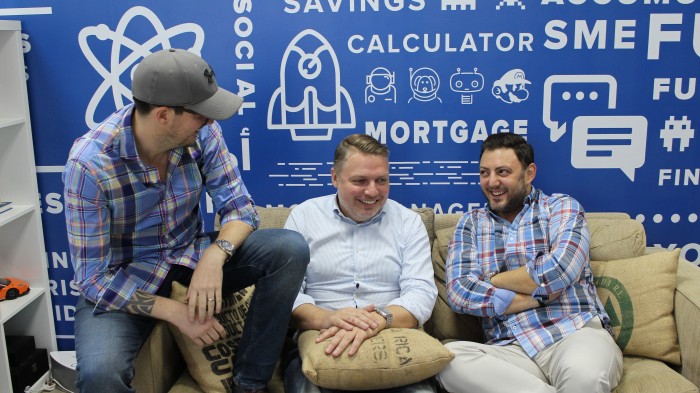 According to the firm, it will be used to help the company expedite the growth of its fast-growing insurance business in the UAE and wider Middle East.
Since launching the UAE's first online car insurance comparison portal in March 2016, compareit4me's insurance business has grown to such levels that it sells $1.5 million worth of insurance policies per month, with the company expecting that number to reach $5 million per month by the end of 2017.
The majority of the new investment has come from existing investors STC Ventures, managed by Iris Capital, and Wamda Capital, which first backed compareit4me in the company's Series A in 2015, with both doubling their investment in the business through this latest round of financing. The round also includes further investment from Dubai Silicon Oasis Authority and Saned Partners. To date, compareit4me has raised over $9 million in total.
"Our commitment of further funds to compareit4me illustrates our belief in the founders' ability to scale their insurance business across the UAE and the wider GCC. And with compareit4me soon to enter Saudi Arabia with its insurance comparison platform, we see enormous opportunities for the business," said Angus Paterson, Partner at Iris Capital, which manages the STC Ventures fund.
According to compareit4me, as of April 2017, its  year-on-year growth in insurance policy sales reached 600 percent, making it, by a considerable margin, the largest insurance aggregator in the UAE and one of the country's top insurance distributors. And with sales five to seven times greater than those of its nearest competitor, over that same period, compareit4me has seen GMV (the total value of policies sold) growth of over 400 percent.
And with the launch of online insurance comparison in Saudi Arabia imminent for compareit4me, the company is looking to capitalise on pent-up demand for the ability to compare prices and buy policies online.
"As we saw when we launched car insurance comparison in the UAE, and as our growth numbers prove, there is so much demand among consumers to arrange insurance online. In the UK, well over 50 percent of policies are bought online, whereas the Middle East figure is a fraction of that. We'll be working to change that as we launch in new markets and consumers realise the benefits of comparing and buying policies online," said Jon Richards, CEO, compareit4me.com.