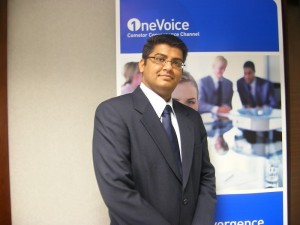 Comstor Middle East has been awarded with the Cisco Partner Summit award for the 'Distribution Partner of the Year' in the Middle East. Cisco unveiled the winners during its annual partner conference which took place in Las Vegas this year.
The Cisco Partner Summit award recognises exemplary partners for best-in-class business practices. Areas of consideration include innovative practices, application successes, unique programmes, problem solving and sales approaches.
"Cisco is privileged to work alongside the most talented channel partners in the industry, and we remain committed to our partners' success in the Middle East," said Claire Jones, Regional Partner Manager, Middle East, Cisco. "We are honoured to name Comstor as Middle East Distribution Partner of the Year, to acknowledge their outstanding achievements."
"The award further recognises the role we have continuously played in enabling the Cisco channel in the region," said Renton D'Souza, Divisional Director, Comstor Middle East. " We look forward to further strengthening our relationship in the Cisco channel by continuing to align with Cisco and by further investing in enablement programmes and growth initiatives."
Cisco Partner Summit awards reflect the top-performing partners within specific technology markets across all geographical regions. All award recipients are selected by a group of Cisco Worldwide Partner Organisation and regional executives.