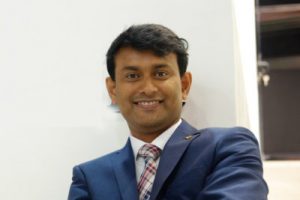 D-Link has announced a new warranty support programme that will see the company provide its customers expedient support on select business products.
Dubbed 'Next Business Day (NBD) replacement' programme, the new initiative is part of D-Link's enhanced warranty support programme on selected business products starting in the UAE from April 10, 2017 with the scheme expected to be extended to other regions across the Middle East.
According to the vendor, the free D-Link NBD programme is valid for a first three-years period from the product purchase/registration and extendable at a nominal cost after completion of the three-years warranty period. The products covered include the entire range of D-Link's Smart and Managed switches.
Sakkeer Hussain, Director, Sales and Marketing, D-Link Middle East and Africa (MEA), said the company has unveiled the NBD programme as part of its extended support to channel partners and their end-user customers.
Hussain said the service is part of the value-added services D-Link is offering channel partners to help them grow and strengthen their customer relationships by providing them with the ability to differentiate themselves among other competitor brands.
"We have deliberately kicked off this programme in the UAE with a view to expand the roll-out to other countries across the Middle East and Africa region," he said. "We believe that the Next Business Day Hardware replacement with no cost to the end-user will benefit businesses and corporates to reduce the cost-of-ownership of networks that are critical to their day-to-day operations. D-Link aims to strengthen its fundamental pillars of product reliability and end-customer service as a key for growth in the MEA region."
He added that end-user customers can now maintain their critical networks with minimum down-time without the added costs of purchasing extra NBD replacement support and can directly register themselves for the D-Link NBD programme for free.
To be eligible for the services offered under NBD, the end-user customers must register the applicable product with D-Link within 90 days after purchasing and can check the product warranty and apply for NBD anytime through the newly launched dedicated D-Link NDB portal.
D-Link MEA plans to expand the NDB support to other regions and include more business products to the list later this year.