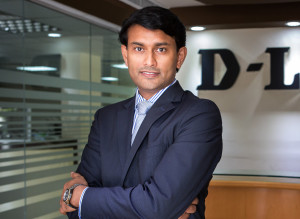 A global player in the connectivity and networking space, D-link has announced expansion plans to enhance market presence in Gulf countries such as Qatar, Kuwait, Bahrain, Oman and Saudi Arabia.
The vendor aims to launch aggressive marketing strategies to build its retail presence across Gulf markets.
Sakkeer Hussain, Sales & Marketing Director, D-Link MEA, said, "We will enhance our presence in these countries through partnership with power retailers. We are in the process of finalising with many new partners on this front. We are also looking to recruit more partners across retail, channel and enterprise levels.
"We will also appoint in-country persons over the next couple of months. The retail boom that we observed in the UAE market few years ago, is now taking place in countries such as Qatar, Oman, Bahrain and Kuwait. We are looking to capitalise on this. Our strategy in the UAE has been successful and we now want to replicate this in the other markets. We have a relationship with all the major retailers here and will now extend it to the other Gulf countries."
D-Link has implemented successful channel partner programmes in this market and this will continue to be a part of its strategy in the new markets.
"We have set a benchmark with our channel partner programmes. And we look forward to build this even further in the new markets. We will also work very closely with our local partners in each of these countries."
Hussain also added that the market will hear a lot more from the vendor over the course of this year.