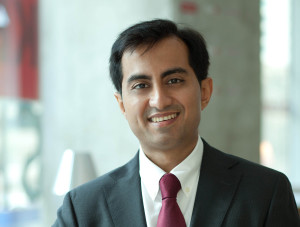 Manish Punjabi, Channel Marketing Manager MEA, Alcatel-Lucent Enterprise, explains how the regional channel can tackle the challenges of co-marketing. 
We  deliver our products and services using a 100 percent indirect model i.e. through a network of certified partners. Numerous tech vendors rely on a similar approach to market. Consequently, vendors deploy a variety of co-marketing tactics with channel partners to build the brand, generate leads, etc. But when talking to my peer group at other vendors, co-marketing seems to strike a common chord, co-marketing with partners is quite a herculean task. Channel marketers push channel partners to do more than just one-off 'fire and forget' tactics like print advertisements and events. It is now all about the RoI!
Supporting co-marketing financially
Vendors use either MDF or Coop to fund co-marketing with channel partners where all expenses are equally shared between the two.
MDF (Market Development Funds) are fluid funds because they rely on a periodic marketing plan discussion between vendor and partner. As a result, the budget can vary from one period to another.
A business partner accrues coop based on purchases made from the vendor and this amount is valid for a certain period, for example, 12 months for an Alcatel-Lucent Enterprise partner.
However, what is a good co-marketing model – Coop or MDF? What should be the ideal reimbursement rate? Would 100 percent reimbursement incentivise the business partner to make efficient use of the funds for lead generation? The accrual nature of coop makes the allocation predictable for partners because it is based on a percentage of the purchases and the partner can plan activities with a sense of assurance of reimbursement. MDF, if used appropriately, could incentivise the partner to move up through the partnership levels.
Every vendor deploys a mix of coop and MDF to achieve its desired marketing goals. For example, a leading wireless player uses coop with bigger partners like the distributor and top-tier partners but keeps the MDF for small players. These partners might be ineligible for coop but willing to co-invest in demand generation activities to develop the business. Our coop is wholly dedicated for the partner who accrues it while new partners coming onboard depend on MDF. This has often left me at a loose end because MDF is finite and often in short supply. Yet there is a pot of untouched money in the coop as not all partners are equally active in using the funds.
The legacy of coop
In Middle-East and Africa, we have several loyal partners who have been with us for 20 years – Al-Futtaim Technologies in UAE, Intercol in Bahrain, MAM International in Yemen, APISS in Ivory Coast, Bytes in South Africa, to name but a few. In many cases, accrued coop funds were considered as earned money or an entitlement akin to rebate. This led to anxiety and frustration at the end of 12 months when unused funds expired or when we applied a 50 percent reimbursement ratio.
 Value4Partner initiative for the best partner experience
With a two-tier model, we rely on our partners to deliver the best customer experience – prompt and accurate quotations, super customer service through trained resources, etc. But we realised that the best customer experience is linked to the best partner experience.
At our recently concluded worldwide partner conference, InPulse2015, we launched a new partner initiative called Value4Partner (V4P) programme. The programme aims to create the best partner experience in the industry by halving the partner's cost of doing business with Alcatel-Lucent Enterprise. This initiative will touch all functions such as sales, operations, marketing, technical etc. It will include product catalog simplification, effortless quotations especially for SMB, free pre-sales training, inside sales etc. From the coop point of view, the accrued funds will be revised as Engagement Funds, a model that will offer greater flexibility to redirect funds from non-performing partners to the more deserving or new ones.
With this new initiative, I hope to wake up every day thinking 'Which partner is motivated to co-market' versus 'How do I motivate my partner to do more co-marketing? 'as in the old model.
Channel co-marketing is not black and white
While I am neither the first nor the last person exploring this subject, there is no concrete or one-size fits all solution. Numerous agencies and consultants offer supposed solutions such as concierge marketing but channel marketers have to use a different stroke for different folks. Vendors work with a plethora of partners, across a multitude of regions and have to adhere to stringent audit processes. Equally, partners work on tight margins and cannot afford to lose sight of the target i.e. the purchase order. Both parties have to adapt like two expert dancers who know when to lead and when to follow because the end goal is the same – to deliver the best customer experience and make money!