DarkMatter and NetApp have announced a partnership to jointly develop and deliver secure data storage and Big Data analytics solutions.
With regional government and enterprise users increasingly looking to leverage big data analytics to drive business and operational improvements, large public and private cloud data storage solutions are required, which not only integrate seamlessly with their business processes, but also demonstrate the highest levels of security and cyber threat mitigation.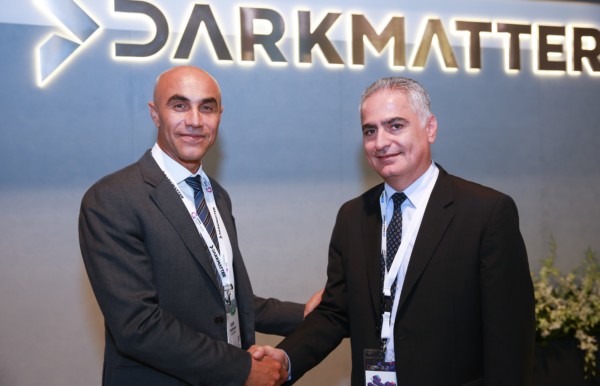 With advanced persistent threats on the rise both globally and in this region, security is particularly urgent in the data environment — all the more so given the regular announcements of increasingly large and damaging data breaches across industries.
Through this agreement, customers in the Middle East will benefit from DarkMatter's implementation of resource-efficient and scalable NetApp technologies that quickly ingest and analyse data, thereby empowering end-users with actionable insights in a predictable and efficient manner. These advantages are combined with DarkMatter's recognised expertise in cutting-edge cyber security implementation and systems integration.
In the future, regional customers will enjoy the fruits of new collaboration between the two companies' respective research and development labs. DarkMatter and NetApp software engineers and developers will work on multiple flash and data storage technologies with the goal of delivering innovative, highly secure, high performance cyber security defence and big data analytics solutions.
Rabih Dabboussi, Senior Vice President of Sales, Marketing and Business Development of DarkMatter said, "In today's world, big data analytics is vital to business success. By working together, DarkMatter and NetApp are helping our customers solve two of today's biggest operational challenges: deriving actionable business insights from big data and keeping that data safe."
Dabboussi added, "We see great value for end users through this partnership, which reflects an alignment of our shared approach to data security and risk management, innovation and technical excellence."
The agreement recognises DarkMatter's leadership in the regional cyber security field and its technical capabilities in NetApp solutions, having been named a NetApp Gold Partner.
"Organisations across the region are adopting a data driven approach and there is strong emphasis on the requirement for resilient and compliant data protection solutions that safeguard business-critical applications. Together with Dark Matter, we are looking at developing effective and secure solutions that enable enterprises to envision, deploy, and evolve their IT environments," said Fadi Kanafani, Regional Director for Middle East and Africa at NetApp.
The two companies have already begun work on specific areas of shared research interest, as well as a solutions framework to address the unique requirements of regional customers.