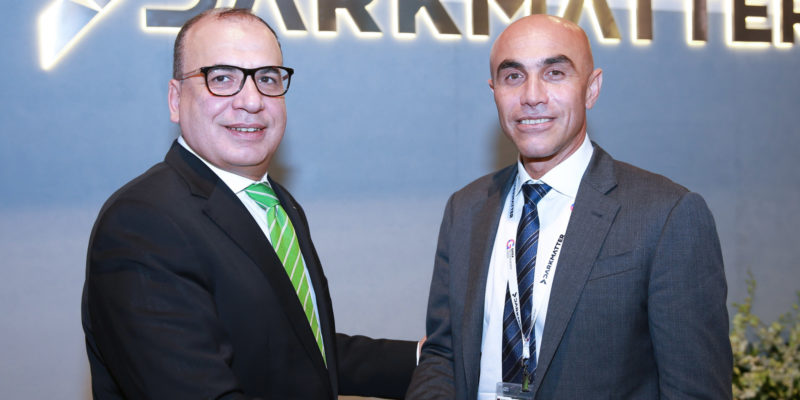 DarkMatter and Dell EMC have announced a partnership to help regional customers leverage the business benefits of next-generation storage and analytics, while incorporating advanced cyber threat protection.
Under the agreement, DarkMatter will combine its end-to-end, cross platform expertise in securing networks and data, by accessing Dell EMC's best-of-breed technologies and products. Through this agreement, DarkMatter solutions will incorporate cybersecurity, Big Data analytics and the modern data centre infrastructure across private and public data, whether housed in data centres or in the cloud.
Big Data analytics provides a new horizon of opportunity for organisations looking to achieve a competitive advantage, whether in serving customers or managing their operations. But Big Data requires big storage, creating a challenge for organisations as demonstrated by the ongoing stream of news stories about data breaches. Securing data has become mission critical.
The cost of a breach, driven by factors such as damaged reputation, loss of customers, destroyed or inaccessible data, stolen IP, and remediation and forensic expenses, adds up quickly. Companies in Saudi Arabia and the UAE reported an average total cost per data breach of nearly $3.8 million.
Rabih Dabboussi, Senior Vice President, Sales, Marketing and Business Development, DarkMatter said, "Our customers are increasingly asking us to help tap the powerful world of big data, but in a manner that keeps their data, networks and organisations safe. By partnering with Dell EMC, we can provide hardened data infrastructure that provides world-class defence against advanced threats while delivering architecture that combines operational efficiencies with accessible and powerful analytics."
Advanced data network implementations are themselves part of the cyber security solution, and the use of Dell EMC's technology underpins the security incident and event management (SIEM) solutions that DarkMatter will incorporate into its Dell EMC-powered security deployments.
"With the region fostering a high level of digital enablement, cybersecurity has evolved into a topmost priority within organisations to protect their most important asset that is Information. Organisations today are inclined to provide cyber security an equal footing in their IT strategies. With our industry-leading infrastructure technologies for the modern data center be it converged architecture, all flash storage, scale out storage, and all being cloud enabled,  we aim to empower organisations with the required technology to address the volume of data generated and provide the platform for analytics to empower them to deal with persisting security risks across all business functions. Through this agreement, Dell EMC looks forward to help Dark Matter enable organisations to secure their networks and strengthen their security foundation to combat advanced threats triggered by the digital transformation and driven by the modern cybercriminal," said Mohammed Amin, Senior Vice President, Turkey, Eastern Europe, Africa and Middle East, Dell EMC.