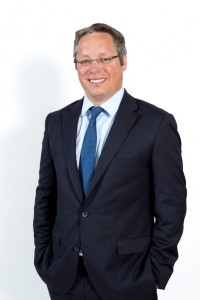 Dell on Sunday unveiled a new tool to improve its Online Solutions Configurator, PartnerDirect, which now promises to allow partners to effectively price complex enterprise solutions. The vendor said that this should help partners close deals more quickly.
The configurator, which is currently being trialled in the UK and Ireland, will be rolled out across the EMEA region over the coming months, Dell said.
Dell's PartnerDirect system celebrates its fifth anniversary this February. In the lead-up to the milestone, Dell has set up a $10 million fund to support a 5 percent discount on enterprise deals. This was introduced in November as a way for Dell to recognise and reward their partners who invested in the programme.
"This will be the year of the Dell Online Solutions Configurator further easing business with Dell," said Ahmed Mouldaia, EMEA Enterprise Sales Executive Director, Dell. "This only configurator will help our partners win in the data centre, empowering them to become autonomous by easily configuring end-to-end Dell enterprise solutions, guided by validation rules, and accessed directly through the PartnerDirect portal.
"The new tool is another example of Dell responding to requests to further enable our partners. The Dell Online Solutions Configurator means our partners can collaborate online with colleagues and Dell channel sales representatives, facilitating a greater level of accuracy and reducing quoting lead-time."
Dell also announced that it had appointed Laurent Binetti as General Manager of EMEA Channel Sales. He most recently served as General Manager for the Dell Commercial Business in Southern Europe, having been at the company since 1996.
Binetti replaces Emmanuel Mouquet, who will now become General Manager of Dell France. Dell said that Mouquet has overseen sales in the PartnerDirect programme since it was created, helping it grow to the point where the channel now accounts for 50 percent of EMEA sales.