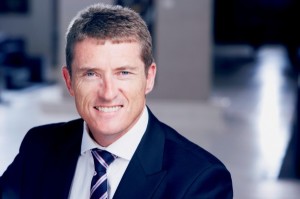 Dimension Data today announced that it has acquired 100 percent of Nexus for an undisclosed sum.
Founded in 2004 and headquartered in Valencia, California, Nexus is a privately-owned provider of IT solutions serving enterprises, mid-sized business and public sector clients, with industry specialisations in education, retail, hospitality and healthcare.
The acquisition of Nexus expands Dimension Data'soperations in the US by 40 percent, and significantly increases the company's presencein the West, South West and South East regions of the country.
Nexus has 19 offices in California, Nevada, Colorado, Arizona, Utah, Washington, Texas, Georgia,Florida, and North Carolina.
Brett Dawson, CEO, Dimension Data, said, "The acquisition of Nexus is a significant strategic step in enhancing the Group's geographic coverage and depth of skills and capabilities to support our clients.  For over three decades, Dimension Data has been building expertise and experience in ICT solutions and services that deliver real business value to our clients. Nexus increases our ability to support both our US-based and global clients with West Coast presence."
Deron Pearson, CEO, Nexus, said, "We are pleased to join the Dimension Data family. This acquisition is a fantastic milestone in the history of the company, and a tremendous endorsement of our employees as well as the excellent solutions and services that Nexus provides. I am very excited about the opportunity for our clients to tap into Dimension Data's solutions and services, particularly the opportunity for us to extend new cloud capabilities, IT outsourcing and additional managed services on a global basis."
Pearson will report to Slaga and continue to lead the Nexus business. Nexus President and COO Waheed Choudhry will continue to run Nexus' day-to-day operations, reporting to Pearson.