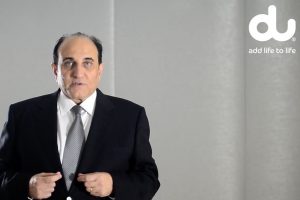 Du customers across the UAE have reported problems with their Internet service this morning, saying that problems had occurred as early as 10am.
Mobile and WiFi connections from the telecoms operator in parts of Dubai and Abu Dhabi have reportedly been down for several hours.
The telco confirmed they had faced issues, saying, "We apologize for the inconvenience, as we are currently facing degradation and our team is working to fix it. Thanks.
"Some of our mobile customers may be experiencing temporary issues with their mobile lines."
Some customers have taken to Twitter to express their frustrations, saying that they have not been able to get in touch with the company's customer service.