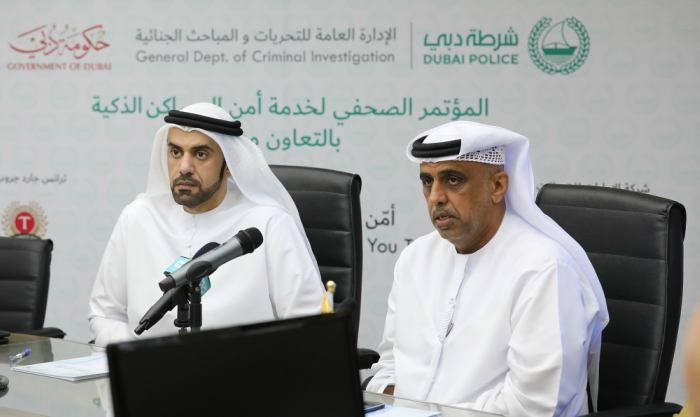 Dubai Police has launched a joint service with du and Transguard that allows villa residents to secure their homes when they are away by installing CCTV cameras and motion sensors.
The move follow's December's announcement that Dubai Police would use drones to monitor traffic footage to help prevent accidents.
The firms will offer CCTV cameras and home censors for a fee under the Secure your Home Before you Travel programme.
Dubai Police's app will allow users to sign up for the home security service and enter their details so that the police can send patrols to check on their homes.
Major-General Khalil Ebrahim Al Mansouri, Assistant Commander-in-Chief for Criminal Investigation Affairs of Dubai Police, said the announcement is an important step to create a safer city.
"Those who register for the app can enjoy peace of mind knowing that they can also have the facility of surveillance cameras installed and have their home under the supervision of Dubai Police," he said.
There are three different kinds of cameras available for surveillance, and the basic package from du will cost AED 1,000.
Du's senior vice president Ahmad Bu Rhaima said that the firm will provide advanced cameras from companies like Apple to villa owners.
"We will have a customer service department for the programme so people can contact us if they need to install cameras in their houses," he said.
"It is a one-time payment for the customer, who can use Wi-Fi to operate the cameras," he added. "The cameras will be connected to Dubai police, and the customer has the additional option to monitor their home via their smart phone. The cameras come with sensors to send an alarm if someone breaks into the house."
Transguard's chief security officer Tim Mundell said the security system will be available for AED 649, and the firm will also train customers on how to use it for an additional cost of AED 195 per month.