Intuition Robotics' AI-powered "social" robot for the elderly ElliQ has won the CES 2018 Best of Innovation Honouree award in the Smart Home category.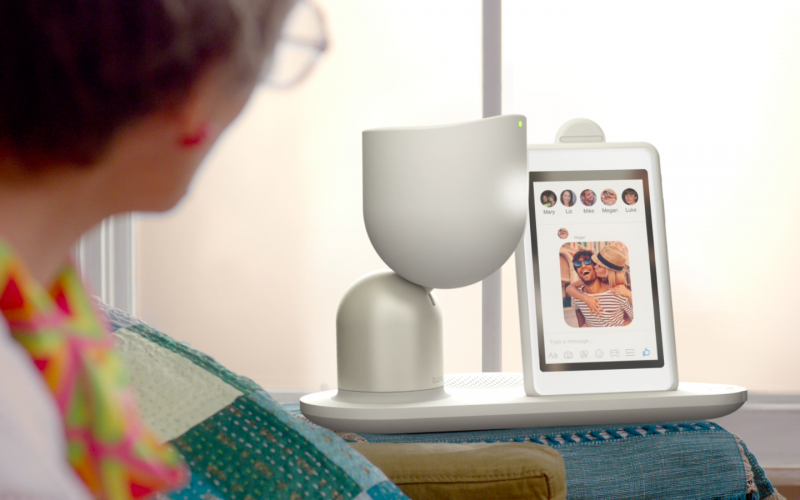 ElliQ encourages older adults to keep active and engaged while helping to overcome the digital divide and keeping families closer together, Intuition Robotics says.
Using the latest in machine learning to create a highly personalised experience, ElliQ learns the user's tastes, preferences and habits to make proactive suggestions for consuming appealing digital content such as music or videos, or engaging in physical activities such as walking, while also issuing reminders for medication and appointments.
ElliQ uses "Natural Communication" to convey emotion through body language, sounds, lights, images and speech interface.
"We are honoured to see the industry recognise the collaborative work we have done with older adults in awarding our product, ElliQ, the CES Best of Innovation Honouree award in the highly competitive Smart Home category," said Dor Skuler, CEO and Co-Founder of Intuition Robotics.
Intuition Robotics was founded in 2016 and has offices in California. The firm has raised over $20 million in funding, and is supported by a range of "renowned" industry experts.
The CES Innovation Awards are sponsored by the Consumer Technology Association (CTA), the owner and producer of CES 2018, the global gathering place for all who thrive on the business of consumer technologies, and have been recognizing achievements in product design and engineering since 1976.
Products entered in the programme are judged by a preeminent panel of independent industrial designers, independent engineers and members of the trade media to honor outstanding design and engineering in cutting edge consumer electronics products across 28 product categories.
ElliQ will be showcased at Pepcom today in in Las Vegas, Nevada.