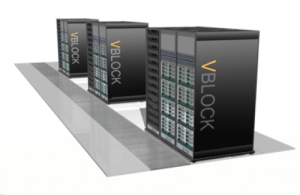 EMC has announced that it will acquire VCE by the end of Q4.
As part of the EMC family, VCE will remain intact under the leadership of CEO Praveen Akkiraju and his senior team with its own mission, operating charter and organisational structure.
VCE's charter will focus on simplifying the deployment of hybrid clouds, including a range of converged infrastructure offerings.
Under this phase, VCE will continue to advance new solutions based on its Vblock Systems, which feature technologies exclusively from Cisco, EMC and VMware.
"VCE was created to be a disruptive force by radically transforming and simplifying IT data centre architectures, accelerating a shift to cloud computing,"  Joe Tucci, Chairman and CEO, EMC, said. "It has been a huge success and has changed the conversation with CIOs. VCE's size, scale and market reach now requires a more traditional business structure. Our commitment to increased investment will enable VCE to significantly expand the scale and scope of its solutions, helping customers take better advantage of hybrid cloud and next-generation IT opportunities. We would like to welcome Praveen, VCE President Frank Hauck and the VCE team to EMC and congratulate them on the tremendous success of VCE."
Cisco and VMware will continue as VCE's strategic partners and investors, with Cisco having an approximately 10% equity interest in the company.
VCE embarks upon this new structure with full support from its original founders Cisco, EMC and VMware.
 "VCE has proven to be a game-changer for customers, dramatically accelerating the deployment of next-generation data centre and cloud environments," Praveen Akkiraju, CEO, VCE, said. "As the company that pioneered converged infrastructure, I could not be more proud of what the VCE team has accomplished through our customer-centric DNA and deep solution expertise.  I am energised by this next phase as we apply the unique VCE Experience to enable customers' journey to the cloud."