EMC has announced that Mohammed Amin, EMC Senior Vice President and Regional Manager currently responsible for EMC's sales efforts in Turkey, Emerging Africa and the Middle East (TEAM), will now also oversee the fast-growing area of Eastern Europe (excluding Russia). Amin, who is based in EMC's Dubai regional headquarters, will report directly to Adrian McDonald, EMC's President, EMEA.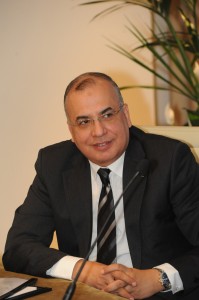 Amin, a 25-year veteran of the IT industry, has driven exponential growth in the Middle East region during his 10 year-tenure with EMC. He has led EMC's operations in the TEAM region for the last five years, with promotions to vice-president in 2010 and senior vice president in 2011.
Under Amin's leadership, EMC has successfully driven its mission to help customers in Turkey, Emerging Africa and the Middle East to accelerate their journey to the cloud and capitalise on the massive opportunity that cloud and Big Data represent. Additionally, a relentless focus on excellence in customer service and on being an effective supporter of its channel community has seen EMC grow its regional market share and acquire key regional customers in a number of industry sectors, including telecom, financial, government and healthcare.
"It is an honour to assume responsibility for EMC's operations in its dynamic Eastern European market. Customers today are looking to EMC to help them transform their IT to be the core enabler that will equip them to grow and compete successfully in today's tough markets. That is a responsibility we continue to take seriously and I look forward to bringing the EMC value to customers across the expanded region over the months ahead," said Mohammed Amin, Senior Vice President for TEAM and Europe East, EMC.