Emirates Palace has implemented a mobile services tool to provide guests a new comprehensive personalised mobile experience.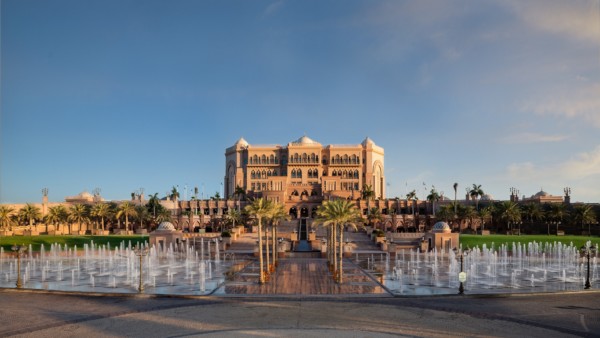 The solution, offered by ALE, operating under the Alcatel-Lucent Enterprise brand, connects guests with hotel services via their own smartphone device for an enhanced guest experience.
Located in the heart of Abu Dhabi, Emirates Palace is a five-star luxurious hotel operated by Kempinski Hotels S.A. with 394 rooms and suites, award-winning restaurants and conference facilities. Known for its world-class service and distinct architecture and history, the Emirates Palace IT team were looking for a way to further improve this service by allowing guests to seamlessly connect with the hotel's services and facilities.
The Alcatel-Lucent Enterprise Mobile Guest Softphone solution enables guests to leverage BYOD and connect 24/7 to enable a better way to interact with the hotel facilities, as well access free in-hotel voice communications via the hotel's wireless network. Guests' devices automatically become part of the hotel telephony system and are associated with respective rooms with a simple QR code scan. This allows guests to make outside calls at hotel standard rates, rather than more expensive roaming services. Additionally, the mobile concierge application makes it easy for guests to add popular extensions of the hotel that can enhance both their guest experience and support new revenue streams for the hotel. Furthermore, guests are able to connect and register multiple devices per room, which allows them to communicate for free within the hotel premises, which is ideal for tourists or families who can then avoid roaming charges to call each other.
Al Futtaim Technologies, an Alcatel-Lucent Enterprise premium partner, provided the installation and deployment services. Emirates Palace is the first hotel in the region to implement this innovative Alcatel-Lucent Enterprise solution, turning their smartphones into an extension of their in-room phone and delivering a truly personalized connected experience.
Xavier Mongin, Regional Director, Hospitality, Middle East and SE Africa, ALE, said, "Hotels nowadays need to keep abreast with the latest technologies in order to attract travellers. The opportunity to showcase our vision in continuously adopting new technologies to meet the growing needs of the market is valuable to us. We are pleased to launch this solution for the first time in the region with Emirates Palace, which complements the brand's vision of offering a unique luxury guest experience."