InfiNet Wireless has announced its participation at the upcoming GITEX Technology Week 2016 where the company will unveil the InfiLINK XG 1000, its latest addition to its product portfolio.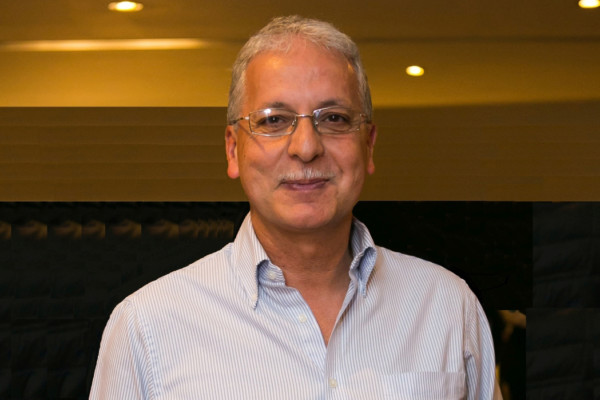 According to the company, the product is designed specifically to meet the backhauling needs of wireless internet service providers (WISPs) and enterprise backhauls for applications like digital oilfields, the InfiLINK XG 1000 is able to provide throughputs of up to 1 Gigabit per second over the air in 5 GHz license-free frequency bands, effectively doubling the capacity of InfiNet's previous highest performing product, the InfiLINK XG.
Kamal Mokrani, Global Vice President, InfiNet Wireless, said, "InfiNet is committed to staying at the forefront of the global wireless industry, continuing its close partnership with various channel partners in the Middle East region and bringing to its customers the very latest wireless technologies to not only satisfy their growing demand for high-bandwidth connectivity but to also add significant value to their own business models. Our innovative product portfolio and flexible business approach have earned us a reputation second-to-none and contributed to our company becoming the de-facto choice for many service providers from all sectors of the industry."
In addition to the InfiLINK XG 1000, InfiNet Wireless will also be launching an extended range of its InfiLINK XG models which now support new frequency bands such as 2.x GHz, 3.x GHz and 4.x GHz, as well as the previous 5.x GHz and 6.x GHz bands. With spectral efficiency as high as 13 bps/Hz and a real throughput of up to 130 Mbps in just 10M Hz of spectrum, InfiNet highlighted that the InfiLINK XG models are ideal for unlicensed backhauling in the standard Wi-Fi frequency bands, for mobile operator backhauls and high-capacity access, in-band small-cell LTE backhaul and public safety networks.
InfiNet will also showcase the revamped InfiMAN 2×2 product family, complemented by a brand-new smart antenna base station sector unit (known as the Qmxb) and a new range of subscriber terminals fitted with 300 mW (25 dBm) radio transmit modules. This latest addition to the Point-to-Multipoint family was designed specifically for high-density WISP applications, video surveillance deployments in areas where unlicensed 5 GHz spectrum is congested and for Non-Line-of-Sight (NLOS) wireless connectivity in urban environments.
"GITEX is key to our growth strategy as it not only provides us with a platform to showcase our latest wireless solutions, but also presents us with a golden opportunity to enhance existing relationships and nurture new ones with partners and end customers alike. We hope to contribute significantly to this major event, as we have done for the past nine years."
InfiNet Wireless will be at Zabeel Hall, Stand Z-J10.