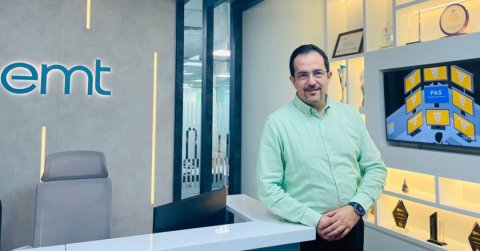 Leveraging the latest advancements in technology, emt Distribution aims to revolutionise the way in which organisations defend themselves against cyberthreats and safeguard their digital assets.
As the digital landscape continues to evolve, cyber threats have become more sophisticated and prevalent. Traditional security measures are often insufficient to handle the dynamic nature of these threats. Emt Distribution recognised the need for advanced cybersecurity solutions that can adapt and defend against emerging risks and is committed to providing organisations with state-of-the-art tools and services to mitigate cyber risks effectively.
Key services include:
Phishing solutions
Penetration testing
Application code review
Managed vulnerability management
Managed Threat Monitoring
Managed Endpoint Detection and Response
Configuration Review
Mobile Application Scanning
"We are thrilled to launch our cybersecurity services distribution and empower organisations with cutting-edge tools to combat their ever-evolving cyber threats. We aim to protect the digital assets of businesses and individuals, ensuring a safer and more secure online environment, we are also expanding our vendor solutions integrations services with other technology vendors like F5, Fortinet, Forcepoint, Palo-Alto, McAfee and more", says M Mobasseri, CEO, emt Distribution.
For more details on emt Distribution solutions and services, email us at services@emtmeta.com