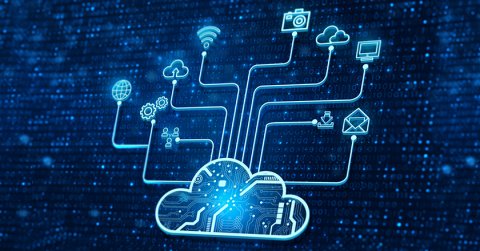 STORVIX AB, a leading European Vendor in the data storage and management sector with a market-disrupting solution addressed to all the companies on the globe, announces that it has signed a partnership agreement with emt Distribution. Emt is a Value-Added Distributor with over 28 years of experience in IT Products distribution, with offices in Malta, Australia, Hong Kong, Singapore, UAE, The Netherlands, and the Philippines. Resellers see emt Distribution as the distributor of choice for selected solutions sold and supported throughout the META region.
Over the years and across the planet, the data generated keeps on growing exponentially and companies have to find new strategies to cope with the evolving demands of their respective business areas, in terms of budget, security, sustainability and resource management. This situation calls for an urgent need of new solutions to be able to store all that data in an intelligent and sustainable way, to manage it in an efficient way but also to protect it from the multitude of potential threats that could affect its integrity and availability.
The primary motivation behind this agreement is to expand the reach of our mission: to challenge the status quo of the data storage industry by making it sustainable, simple, and secure.
Thanks to emt Distribution, we will offer to a new geographical market the only complete and unified data storage solution, engineered in Europe, in the shape of a fully modular and adaptable platform enhanced by cognitive capabilities, to answer the different business needs.
"We are delighted and honored to start this new collaboration with Mo Mobasseri and his team. This partnership reflects our decision to collaborate with emt Distribution who shares our ambition to bring the state of the art of new technologies to the market" commented Luca Minoja CEO & founder of STORVIX AB. "It will enable us to offer a unique, comprehensive and high-value solutions portfolio to the realities of the region managed by emt Distribution. Partnering with one of the industry leaders and relying on their experience is a great step forward in the development of our business".
"We have seen a great growth in storage market, although META market has the presence of many storage players, however the unique and patented technology of STORViX with the great vision of its CEO Luca Minoja, will give emt and our channel partners and customers a great opportunity to improvise their storage requirements with STORViX unique offerings. STORViX deep tech enables a new generation of self‑driving storage arrays with predictive support and intelligent workload optimisation. We are very delighted for this partnership and we are sure our reseller partners also will benefit from this technology", said Mo Mobasseri, CEO at emt Distribution.