Anita Joseph caught up with Ruedi Nauer, CEO at DICOTA, to find out what makes the company the frontrunner in quality and sustainability.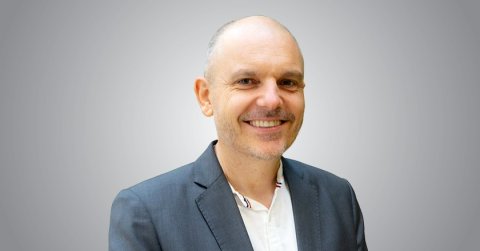 Tell us about Dicota and how it came about. What is its USP in a market that is competitive and dynamically vibrant?
Dicota was founded in 1992 in Germany. We have very strong German roots and heritage, and also have people from Germany as partners in the group. The Dicota brand is well-known for its German quality, engineering and functionality, since it's become even more important now for our customers to really depend on the carrying solution that they use. Working is more mobile ever than ever, especially after COVID. Today, people work from everywhere and they want to carry their mobile devices in a stylish, yet functional way. We make sure that not only the hardware is safe, but also the data on it and that the product is safe and flexible to be used anywhere, because, these days, customers are discerning-they know the difference between a premium product and a random one.  
Another one of our USPs is that we offer a lifetime warranty to our customers. There's also our uncompromising focus on quality. There is a general belief in the market that quality happens by default, but that's not what it is. Quality is just the essence of passionate love you put into a product and its production, and this begins right from the manufacturing stage.  
DICOTA also takes pride in how it builds up different markets. We've built long-lasting partnerships throughout the world, not only with broad-line distributors, but also with smaller, local distributors. We also take care of the resellers. This is an important aspect for us since we're only about 65 people in the DICOTA group, and so we are dependent on and count on strong partnership with our distributors and resellers.  
Digital transformation is on the fast track at the moment. How is Dicota helping customers transition to the digital mode, especially given the nature of the products that it has?
There's several aspects. It's not just about the bag, which protects the product, we've also added several new products to our portfolio, for instance, the privacy filter, which guards customer screens from being read by other people if they're in a public place or using public transport such as a metro, train or an airplane. Charging is another concern for people who work from anywhere, since they run out of batteries at some point and are always looking for ways to get their machines up and running. So, we offer docking stations, mobile accessories etc. In short, we're a one-stop shopping centre for our customers-not just end customers in a retail store, but also for our B2B resellers. So, it becomes really quick and easy for our partners to get the right product from DICOTA.  
We added more products recently-we discovered that charging and synchronizing tablets in schools are a big topic. The tablets that the kids use for learning must be charged efficiently and stored securely. So, we've launched a few products that cater to this need, such as charging cabinets. 
Tell us about some of the sustainable practices employed by the company to ensure that it remains eco-friendly. 
Sustainability is not just a mission, we also consider it a responsibility to take care of the planet and ensure a healthy and safe future for our children. In fact, sustainability has been at the heart of our operations for over 10 years now. We were the first movers, and today, around 95% of our products portfolio is made from recycled materials which makes us the leader and the number 1 choice.  
In fact, we have manufactured more than 1.4 million bags out of PET bottles-as many as 12 million bottles were recycled, which is significant as far as clean energy emissions go. For us, this is just the beginning. This is a good first step, but we will not stop. There's more to come. We think even the same passion should be given to the social part-in the manufacturing process and the people. To this end, we've developed a very strong rapport with our suppliers to ensure that the supply process meets global standards. So, we're sustainable, not just with our operations, but with our resources too.