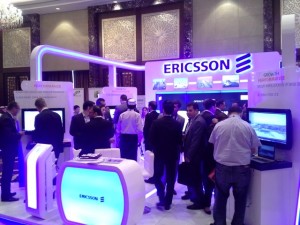 Ericsson is showcasing its HetNet (heterogeneous network) solution, which is designed to meet the connectivity challenges of smart cities, at LTE Mena 2014 in Dubai.
From 11-13th May, Ericsson will highlight how it aims for the the solution to improve performance and increase cost efficiency through the efficient use of an available spectrum.
The telecoms firm believes that building a high-performance HetNet is based on three pillars: improving the performance of existing macro base station sites; densifying the existing network by adding macro sites at strategic locations, and adding small cells based on HSPA, LTE and Wi-Fi technologies.
"The accelerating pace of innovation and the social transformation towards the Networked Society have now fully risen on a global and regional scale," said Anders Lindblad, President of Ericsson, Region Middle East. "With the smart cities' vision in the horizon, we are now at a tipping point and we need to get our infrastructure ready to fullfill the consumers' high demand on connectivity.  Heterogeneous networks are the ideal solution in this case, providing the required level of experience through an optimised and a cost-efficient network.".
Growth in mobile data traffic is expected to grow to be 10 times more between 2013 and 2019.