UAE telecom providers Etisalat and du have suspended services for almost three million subscribers who did not update their information during the last phases of 'My Number, My Identity' campaign, launched by the Telecommunication Regulatory Authority (TRA) in 2012.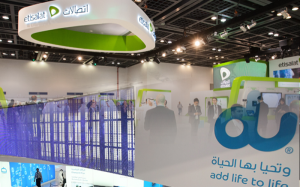 Users targeted during the previous stages were informed to update their information but failed to do so even after their service was suspended for three months. Almost two million subscriptions have been cancelled since.
The current suspension still allows users to receive incoming calls.
The 'My Number, My Identity' campaign was launched in July 2012 and has successfully entered its fifth phase, on schedule with the previously announced timeline.
The campaign highlights the importance that users play in protecting their SIM cards. And to tackle misuse, the users who have registered with their numbers will be legally and financially accountable.
The process has been divided into six stages and aims at successfully including the whole country in this registration process. The campaign timeline was set to 18 months, until the beginning of 2014. Etisalat and du have already finished targeting four groups and will now target around four million users during the remaining stages
On the launch of the fifth stage of the 'My Number, My Identity' campaign, Mohamed Nasser Al Ghanim, the TRA Director-General said, "The campaign focuses on the procedures that will be taken by the TRA in order to ensure the transparency in dealing with mobile subscribers and protecting their privacy if misuse occurs by users who use mobile services not registered under their names."
According to local media reports, and the latest statistics registered during the month of August 2013, more than 12 million subscribers have registered and updated their data packages. This number continues to increase as more subscribers register.