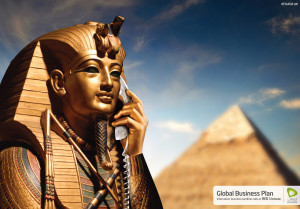 Egyptian telecoms operator Etisalat Misr is teaming with Big Data analytics and marketing applications firm Teradata to "grow their customer base, reduce churn and increase marketing ROI".
Etisalat Misr is the Egypt division of Etisalat, which operates across 17 countries in the Middle East, Africa and Asia.
Launched in 2007, Etisalat Misr was Egypt's first 3.5G network operator, and today uses an integrated solution consisting of the Teradata Enterprise Data Warehouse platform combined with the company's Integrated Marketing Cloud.
"Standing apart in the telecommunications sector is a challenge," said Islam Azab, Campaign Management Solutions Manager, Etisalat Misr. "We knew that the key to our long-term success was to become the industry marketing technology leader. So when we needed an integrated marketing platform to manage our own B2C campaigns and our portfolio of B2B customers who are taking advantage of the growing mobile advertising market, we chose the Teradata Integrated Marketing Cloud."
Etisalat Misr is leveraging the Integrated Marketing Cloud to drive their "New Day, New Idea" campaign.  In shaping its digital marketing strategy, Etisalat wanted to use data more effectively for insight-driven marketing, understand customers more accurately and at a more individual level, engage consumers and buyers with tailored offers based on customer preference.
Etisalat focused on creating a centralised marketing solution that would provide a holistic view of the customer and an end-to-end view of marketing activities.
One particular area of focus was to fully optimise the B2B mobile advertising platform which Etisalat Misr had developed in-house for its business clients.
"Today, our marketing department is the main driver of corporate business results," Azab added. "Prior to implementing the Teradata Integrated Marketing Cloud, Etisalat Misr's marketing campaigns contributed to 1.5% of corporate revenue.  One year after implementation this figure had increased to 3.5%, and two years later to 7%. Over the three years since implementation, we more than doubled our customer base from 15 to 35 million. Our retention rate also increased over the same period, with churn at just 8% compared to 12% previously."