Etisalat has revamped its roaming packs for both prepaid and postpaid customers to give them flexibility and more affordable choices of tailored plans to stay connected with their family and friends while travelling outside the country.
The new roaming packs will offer a worry free experience to customers traveling abroad in more than 100 countries as the packs cover all communication needs of making, receiving calls and mobile data removing the need for frequent travellers to buy a local SIM card. The current roaming bundles will be revamped to introduce six new roaming packs with daily, weekly, monthly options to suit different travel needs of the customers.  Users can especially enjoy the best call clarity and peace of mind abroad when making outgoing voice calls. The new roaming bundles will range from AED 35 to AED 1000 with capacities reaching up to 1000 minutes and 10 GB.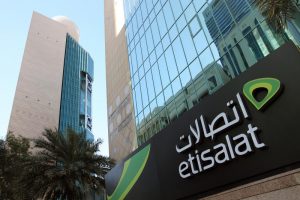 Khaled El Khouly, Chief Consumer Officer, Etisalat, said: "The revamp of our roaming packages is in line with our long-term strategy of constantly innovating and making the change to meet our customers' requirements. Our new data and voice roaming packs are the best way to stay connected abroad, offering our consumers more flexibility and a great variety of affordable options tailored to their needs without the fear of bill shock as most of our packs cover voice and data services."
The Daily Data Plan offers a 500MB of data allowance for as low as AED35, while the Daily Combo Plan provides consumers with a data allowance of 1GB and 15 roaming minutes for AED 60. Daily packs will automatically renew only on days of usage.
The Weekly Combo Pack (voice and data), which costs AED 250, offers a data allowance of 1GB and 30 roaming minutes. Weekly pack comes as 'one-time' and will not auto-renew with the option to purchase more than one pack at the same time.
The Economy Class pack offers a data allowance of 2GB and 60 roaming minutes for AED 350; Business Class with 5GB data and 500 roaming minutes for AED600; and First Class with 10GB and 1,000 roaming minutes for AED 1,000. All three packs are valid for one month as a 'one-time' and will not auto-renew with the option to purchase more than one pack at the same time.
Data and outgoing voice can be used with preferred roaming partners, while incoming voice can be used globally excluding satellite, maritime, and flight operators. The packs can be used to make calls to the UAE and eligible countries.