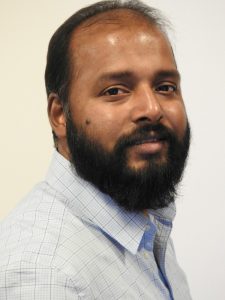 Evanssion, a regional value-added distributor (VAD) for cloud transformation and information security solutions, has signed a distribution agreement with Cohesity, the provider of hyperconverged secondary storage platform. According to the agreement, Evanssion will operate as a VAD across the Middle East, Levant, North Africa and India, providing Cohesity's complete suite of solutions.
"Enterprise IT is moving towards a software-defined and hyperconverged architecture. This trend is apparent in the current market demand for secondary storage and backup solutions from organisations that especially generate massive amounts of data," said Ashok Chakravarthi Arulmozhi, managing director, Evanssion. "About 80 percent of an enterprise's storage capacity is consumed by secondary data, and this imposes a huge burden on enterprise IT budgets. As a pioneer in introducing hyper converged technology in secondary storage, we believe Cohesity has the capability to enable organisations to consolidate and manage secondary data cost-effectively. Our partners are keen to introduce Cohesity to their key customers and we are committed to grow Cohesity's footprint across all major verticals."
Cohesity delivers a web-scale, hyperconverged storage system that spans both private datacenters and cloud. It consolidates today's fragmented, duplicated and inefficient storage silos across backup, archive, file and object services, test/development and analytic workloads into an efficient data fabric. According to the vendor, its offering helps to make it easy for organisations to incorporate cloud storage into their enterprise via archival, tiering and replication to the cloud.
"Cohesity is pleased to have Evanssion as our VAD for this region. With proven expertise in the hyper converged solutions space with existing vendors such as Nutanix, Evanssion is well positioned to expand Cohesity's footprint across the region, and take our solutions to organisations that are struggling to manage secondary data storage and backup," said Vivek Agarwal, head of corporate and business development, Cohesity. "Cohesity addresses more than backup requirements, and looking at the market demand, we see huge potential for growth in the region. With an exceptional track record and success with the launch of its first hyperconverged data centre solution in the region, we believe Evanssion will play a crucial role in taking our solutions to customers across verticals and help us expand our market presence."
Evanssion will be demonstrating Cohesity's solutions during its participation at GITEX Technology Week 2017 and will be located in Hall 6, Cld 14.