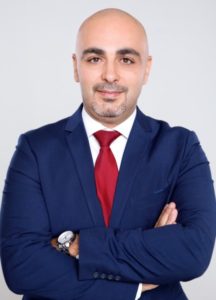 Global provider of industrial solutions, Ferrostaal Group, has announced the opening of Ferrostaal Technology Solutions (FSTS), its cybersecurity-focused systems integration division. With its headquarters based in Dubai Silicon Oasis, the new division will leverage the firm's global cybersecurity expertise to help businesses in the Middle East reduce their risk and comply with evolving regional and international security legislation and regulations.
"With cybersecurity quickly becoming one of the, if not the, biggest focus for CIOs and CISOs, over the last couple of years, the region has seen an influx of security vendors offering solutions to secure everything from the endpoint to the cloud. While this is good news for regional organisations, the flip side is that between the shortage of skilled in-house security specialists and limited overall IT budgets, businesses often struggle to select and then integrate best-in-class security solutions that address application, cloud, data, mobility, network and user threats," said Yazen Jammalieh, Sales Director, FSTS.
"With a rich 90-year history in just about every vertical across 30 countries, an in-house team of over 70 cybersecurity and IT specialists that have amassed a wealth of experience dealing with the latest and most sophisticated cyber threats across the globe, and a strong balance sheet that will allow us to offer customers in the region attractive financing options, Ferrostaal Group provides us with a significant parenting advantage that we will leverage to offer Middle East organisations bespoke security solutions that will protect them against cyberattacks and drive their productivity and efficiency."
Focusing initially on enterprises in the UAE, particularly in the government and financial sectors, FSTS will work with global security vendors including F5 Networks, IBM, Kaspersky, and Symantec, to offer a broad spectrum of solutions and services that include risk analysis, penetration testing, information security strategy, security architecture and design, infrastructure deployment and integration, and training. In addition, the company will offer specialised solutions for SAP, Oracle and Microsoft platforms.
"Over the last couple of months, we have worked hard to develop an expertly qualified regional team and establish our vendor and partner networks," said Jammalieh. "The IT security landscape is only going to get more complex and as a niche player focused solely on information security, we are capable of delivering the level of technical expertise that is so critical to successful IT security deployments."