Fidelis Cybersecurity has announced its participation at the upcoming GITEX Technology Week, where it plans to demonstrate the latest updates to Fidelis Network and Endpoint.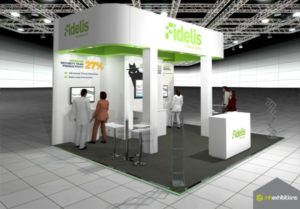 The company also invited members of the security community to visit its stand and learn how to improve threat detection accuracy by 30 percent and recover 50 percent faster from critical security incidents using integrated network and endpoint solutions from Fidelis.
"Organisations in the Middle East face an array of highly skilled attackers with motives that range from data theft to the destruction of critical infrastructure," said Jason Mical, Vice President, Endpoint Products, Fidelis Cybersecurity. "It's no longer simply a case of perimeter security and remediation once a breach happens. Security organisations must incorporate deep and automated threat detection and analysis to quickly and accurately respond to threats before they escalate and data theft occurs."
In addition to demonstrating its solutions, Fidelis will also be showcasing its new malware database and freeware tools that the security community can take advantage of to counter attacks and prevent data theft without cost. New resources include the Barncat Threat Intelligence Database, the ThreatScanner tool for finding malware residing on an endpoint, and CCNumberFinder to support PCI DSS compliance.
"There is no doubt that security is high, if not at the top, of the agenda of every CISO in the Middle East. As the largest regional IT exhibition, I am excited to join the local team at GITEX and use it as a platform to meet with industry peers, partners and customers and demonstrate how our network and endpoint solutions relentlessly pursue attackers no matter how deep they are hiding in an organization's environment," said Jason.