Samsung Gulf Electronics has begun the Galaxy Note7 Exchange Programme in the UAE, where customers can begin to exchange their existing device for a brand new Galaxy Note7.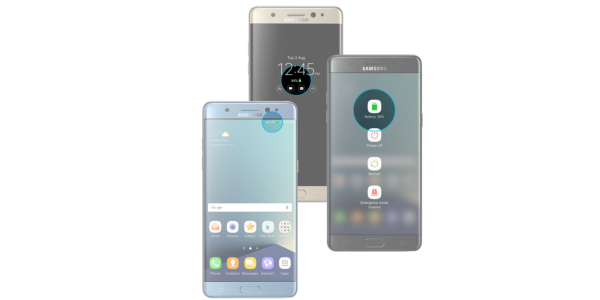 Customers can visit selected Samsung brand shops in the UAE to exchange their device until 31st December 2016. In the UAE, customers can also visit a dedicated Samsung Galaxy Note7 exchange location at the Dubai World Trade Centre, Al Ain F meeting room, throughout GITEX Shopper period (1st to 8th October).
The start of the Galaxy Note7 Exchange Programme follows Samsung's decision on 2nd September to immediately stop sales and shipments of the Galaxy Note7, after an investigation revealed an issue related to an isolated battery cell. Since initiating the global replacement programme, around 60 percent of customers in the US, Korea and Europe have participated in the Galaxy Note7 exchange programme.
Since this initial investigation, Samsung noted that it has worked hard to ensure the highest quality manufacturing and quality assurance processes are in place. Based on a thorough inspection, Samsung is fully confident that the battery issue has been completely resolved in the replacement Galaxy Note7 devices that will be available to customers in the UAE from today.
Samsung issued new software to all Galaxy Note7 devices in the Gulf region that limits the battery charge to 60 percent. This software was rolled out to existing customers' devices on 25th September 2016. By actively limiting the ability of the device to charge to full capacity, Samsung aims to reinforce the message to customers that they should immediately replace their existing device with a new Galaxy Note7.