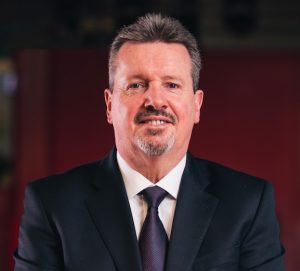 Fujitsu has announced that it is enhancing its SELECT channel programme and investing more than EUR 1 million to empower partners to better address end customers' evolving digitalisation needs. The changes provide channel partners access to new areas of the Fujitsu portfolio centred on the company's key strategic focus area of integrated systems and solutions around the Internet of Things (IoT), Artificial Intelligence/Big Data Analytics, cloud, and cybersecurity. Combined with a dedicated training and certification programme, this move is designed to open up new business opportunities for the firm's channel partners and help them support their customers on their journey into the digital future, said the company.
Enhancements to the SELECT partner programme include an improved rebate structure for the programme's experts and circle members, to better recognise partners who have particular expertise in, and a particular focus on, strategic areas of digitalisation and digital transformation. In line with this, the set of new training courses and certifications encourages partners to become SELECT Experts in specialist, customer-centric areas such as integrated systems, high performance computing, virtual client computing, mobility solutions, and data protection. Partners will also be assisted by increased numbers of integrated solutions specialists offering one-to-one business support to help them win customer opportunities.
Fujitsu is investing more than EUR 1 million in new online tools for the channel, as part of the drive to simplify access to the partner programme, resources and benefits, including special price requests, deal registration, and lead handling. These tools will be available from April 2017.
Dave Hazard, VP Sales Operations and Channel, Fujitsu EMEIA, said, "As a channel-centric organisation, we have listened to our channel partners' needs. As a result, we are making a significant investment to enhance our SELECT programme, so our partners are better able to succeed as they adapt to the challenges of digitalisation. Clearly, IT is becoming more complex and we'd like to help our partners bridge the gap in the development of necessary skills."
Hazard added that many customers are migrating to integrated systems, which combine server, network, storage and software resources in a single solution.
"Understanding new technologies including hybrid IT, hyper-converged systems and the cloud, and having the right competencies in areas such as security, Big Data analytics and IoT are therefore essential for channel partners in being a trusted advisor to the customer," he said. "This is why we put such a focus on skills and training in line with the key digitalisation topics. A solution-led approach backed by a solid understanding of new technologies will help our partners become more relevant to their customers, and ultimately drive better business and profitability for them."