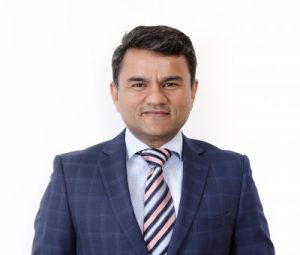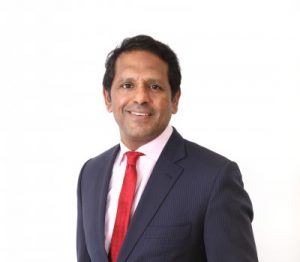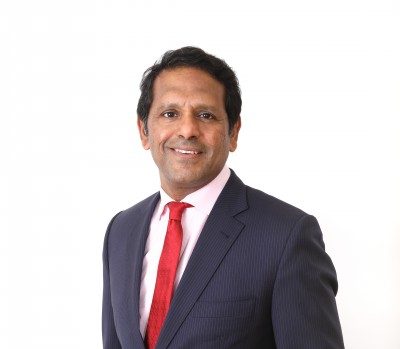 We catch up with FVC's chairman and MD KS Parag (KP) and recently-appointed CEO Sanjay Ahuja (SA) to learn more on how they are growing the business to the next level and the firm's vision for 2018.
Could you share the biggest highlights from FVC over the past year?
KP: FVC is focused on value-added distribution across the Middle East and North Africa. We have built our operations in emerging technologies in different areas such as unified collaboration, communication and smart meeting rooms. We have also expanded into infrastructure and cybersecurity domains.
Over the past 12 months, we have split the company according to different domains and emphasised our focus on each one. Today our business units include unified communication and collaboration, AV solutions, infrastructure and security as well as unified communications and voice.
The objective was to identify partners across the region in these key domains and work with the OEMs.  We have also worked with the respective OEMs and ensured that they are supported in terms of channel breadth and increase in net new channels.
Can you elaborate on your key priorities for the firm over the next few months?
SA: We have undertaken an exponential growth objective for the organisation for which we are strengthening our back-end operations. We are increasing our financial capabilities to support our partners with more options in terms of credit. We are also reinforcing the sales team to bring in more focus in specific geographies. We see Saudi Arabia and North Africa as the key growth markets for the next 12 months. Therefore, we are making significant investments in these two geographies to ensure that we are able to bring in a substantial amount of growth. We are also revamping our executive briefing centres, which is basically a walk-in for partners and end customers to get into experiential selling so that they fully understand the solutions being sold.   
Can you discuss channel enablement initiatives that partners can look forward to from FVC?
KP: We conduct many channel enablement sessions. We do this for our existing partner relationships as well as new partners, which we onboard in different technologies. We also make sure that we support them with our own professional services team. Our sales team supports our partners, especially when it comes to consulting with large enterprise customers. On the whole, our objective is to make sure that we train partners so that they can handle complex implementations, while we are there on the back-end to help and support them.
What are the industry challenges faced by distributors today?
SA: While cash flow and credit continues to be a challenge, it has greatly improved over the past year. We have worked in line with many partners. We have been flexible in understanding their customer requirements and have structured credit appropriately.
We have seen that a partner today has limited capability of providing professional services across the board. We have worked on ensuring that the services, which partners offer customers are of excellence or above excellence with FVC's support.
What can the market expect from FVC over the coming months?
KP: We are focusing on driving more partnerships on the cybersecurity side of business. We will be strengthening our channel as well as OEM partners in this area. The market will see many new vendor relationships being announced over the next few months.
We are also looking deeply into Internet of Things (IoT) and how it is going to map into large enterprises. As a value-added distributor, we are examining how we can collaborate with specific partners who want to work in this domain.
We are also investing in cloud where we are seeing many enterprises seriously considering this technology. We are going to see how we can work towards migration and other aspects within cloud, together with the channel community.