Dubai, United Arab Emirates; December 7, 2020:  International startup hub GELLIFY will present how the future of healthcare ecosystem could look like during the digital healthcare conference at GITEX. On Wednesday, December 9, 2020 at 12:40pm GST, Massimo Cannizzo, CEO & Co-Founder at GELLIFY Middle East, will demonstrate how innovation will support the new direction set for healthcare, where humans are expected to take charge of their own wellbeing and care like never before.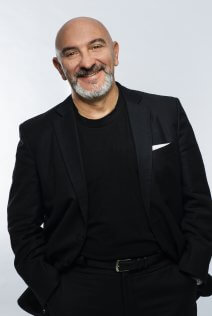 During Massimo's session, guests can learn the best practices for using new emerging technologies, wearables, neurosciences, and genomics. This session will empower healthcare providers to understand how they can improve the quality of care they provide through innovation.
GELLIFY is the official innovation partner of GITEX Future Stars.  A leader in innovation that supports organizations with advisory services and advanced startup technology, its company senior executives will be alongside founders, investors, and leaders of the worldwide startup ecosystem during the event to offer mentorship and demonstrate expertise in the industry.