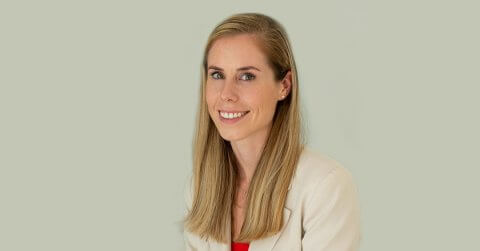 GoDaddy, the company that helps entrepreneurs thrive, announced the results of its MENA Small Business Survey showing most small businesses are optimistic about growth in their business sector in 2023. The report also stated that nearly half of respondents intend to grow their small business substantially in 2023 by increasing online efforts including their online marketing (21%) and developing an online presence (19%).
The top three business sectors perceived to have the most potential growth in 2023 in the region are food and beverage (27%), information and communication technology (23%) and eCommerce solutions (21%). The main industries in the UAE are food and beverage (27%), healthcare (23%), tourism and travel (23%), and information and communication technology (22%).
In the MENA region, two-thirds of businesses surveyed reported they acquire up to 30% of their customers through online channels. Furthermore, in the UAE, over 20% of small businesses responded that they make over 60% of their revenue through e-commerce. The top digital tools used in the UAE were reported to be social media channels and websites.
Selina Bieber, Commercial Strategy Senior Director, International Markets at GoDaddy said: "As we slowly recover from a global pandemic, we are starting to see increased online activity and growth among start-up businesses in the UAE and wider region. The GoDaddy MENA Small Business Survey shows optimism with more sector growth in the UAE, and more and more small businesses investing in an online presence and digital tools to help acquire new customers. GoDaddy is there to support the region's entrepreneurs and small business owners every step of the way".
When looking at the economic outlook, small businesses reported rising fuel prices, inflation, currency fluctuations, increasing raw material costs, supply chain and COVID-19 to be the most common concerns for small businesses. Notably, respondents in the UAE cited fixed costs and securing financing for businesses as a challenge.
The survey shows that 28% of entrepreneurs and small business owners across the MENA region expect government support for their business growth represented in the deferral of tax, rent and debt support and other expenses such as utilities. While 27% expect their businesses to be supported by access to market, value chains and alternative sales channels, and cash grants. Additionally, two-thirds of businesses in the UAE said that government policies and regulations are addressing the challenges faced by small businesses.
The GoDaddy MENA Small Business Survey, conducted in association with YouGov, is part of the ongoing research efforts by GoDaddy to share insights and trends on start-ups and entrepreneurs across the region. GoDaddy offers support through digital tools, online solutions and resources available in English and Arabic languages for businesses to grow online. For information and to learn more how GoDaddy can help your small business, please visit ae.godaddy.com